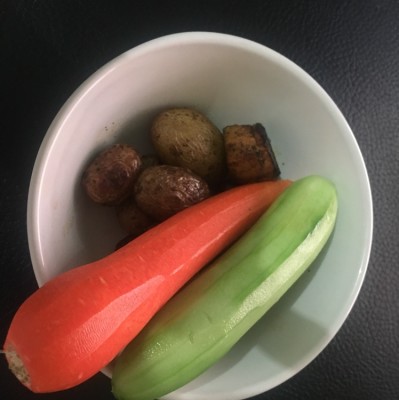 I have noticed that I much prefer 3 sets instead of 4. With the skipping tonight was 15 mins (3x4), 1 min shorter than last week (4x4) - basically the same however 3 sets feels so much easier - I think it is due to getting in the grove and losing track of time. Anyone else have this preference for less sets?
Friday lunch and dinner was off plan however not far away and now firmly back on track. All workouts completed. After dinner snack needs a bit more imagination as you can see from the picture.
Only 2 weeks to go!
---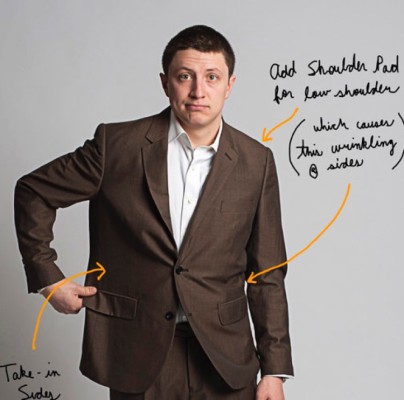 It's just over a month since KB1. I deliberately waited until this point to have my pants adjusted. From KB1 I lost 10kg in total and have been walking around with poorly fitted pants and flappy shirts. Whilst it is quite comfortable I decided to bite the bullet and get myself sorted out.
Yesterday I visited the tailor and he's knocking 2 Inches off the waist and making some new shirts with 1.5 inches off the chest. No excuses now. I can't avoid to put the weight back on. Kenzai Reach is keeping me on track.
---
Is anyone else feeling sore from the stretching? I find in the morning after the intense static stretches the night before that I'm feeling muscles soreness like after a big workout.
I would have to say that I'm enjoying the programme pace and is exactly what I needed - it's a little bit less demanding however you still have to make a strong time commitment. The difference is that I can do the static stretches in front of the tv and therefore actively multitask :) Post yoga stretches I'm normally sweating as some are quite intense. It's actually quite a good workout.
---