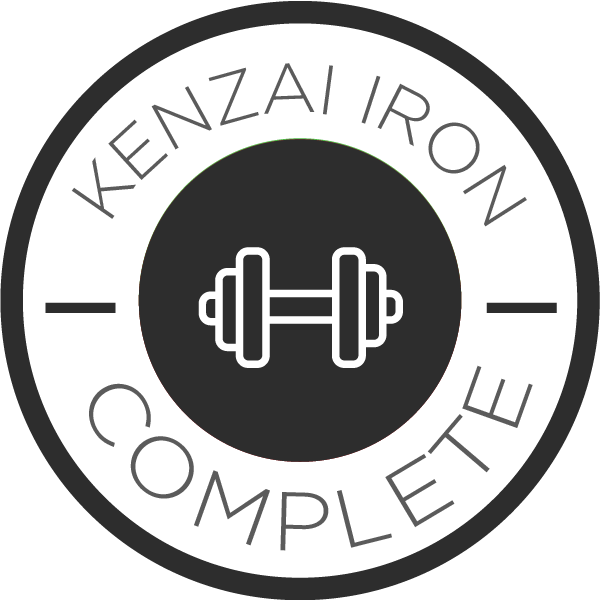 Day 90 - Love Iron
GRADUATION POST
Apr 15th, 2018 at 11:52PM
I can't believe day 90 has come and gone - I feel like this program has flown by! I have really enjoyed the workouts, learning about a whole new way to work my body and, of course, the great Kenzai community!
Before Iron, I had always felt a little awkward in the weights section of a gym. I can definitely say that I now feel at ease, even when I am the only women surrounded by lots of men!
I love the new muscles and strength that I have developed. I have not trimmed down as much as I had hoped but this might be due to my caution with weights. Since I had never done weightlifting before January, I prioritised form over weight. Maybe if I do Iron again, I will be able to go heavier.
On a personal note, this program was easier on my relationship than KB2 last year. During KB2, I would do my workouts in the evening a few times a week. This time, I found it easier to wake up for early morning workouts which meant my evenings were mostly free for my boyfriend or other social activities.
I actually went to the gym with my boyfriend for my day 90 workout which was nice. It meant that he was able to spot my bench press and we were able to share in the end of the program 😊
In terms of feedback for the program, I will echo other trainees' comments that the time in the gym in the second half is a bit too long. I was getting close to 1h30 for the entire workout (warm up, skipping and stretching included) in the last few weeks.
So what's next... Over the next few weeks I want to find my maintenance rythme. I need to make sure that I can stay fit and continue to trim fat even without Kenzai! I would also love to do Chisel but with a holiday planned mid-May, I know that I won't stick to the diet. Can I request a Chisel starting mid-July (maybe the 16th)?
I am also interested in doing Run, Kettlebells or maybe Iron again so we'll see how those fit with travel plans.
Thanks to Scott and the rest of the Bones team for the support throughout these 90 days. Hope to see you in future programs 😊
Tweet