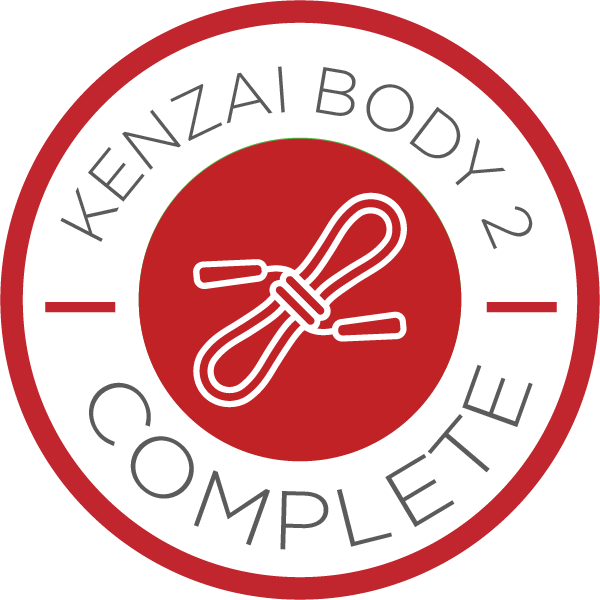 Great program - looking forward to an even better Kenzai year!
GRADUATION POST
Apr 11th, 2017 at 10:45PM
Sorry that it has taken me so long to get my final KB2 blog up, it has been a busy few days in Hong Kong.
I did the day 90 workout with my dad yesterday. Wow, it was tough! The plank at the end was impossible. I definitely need to practice planking more before I can complete a 3 minute plank. It was pretty awesome finishing up Kenzai Body 2 with my dad. It was a very sweaty workout, we did it outside in the Hong Kong humidity so I was literally dripping sweat!
The program overall was great. Sure, there were definitely times that I was sick of the workouts and sticking to the diet but I did it. I slipped up on the diet a few times and missed two workouts to let minor injuries heal but I felt that it was a very successful program. I feel great, have gained a lot of muscle and lost just over 6 kg and 8 cm on my waistline.
Several people contributed to my success in this program - a Kenzai program is never just one person. Firstly, my boyfriend who cooked kompliant dinners when I was running late and didn't complain when I had to miss time with him to workout. Secondly, my friends and colleagues who made it fairly easy for me to stay sober and kompliant. Thirdly, the wonderful kenzai community. It was great being in a group and program where everyone stayed active on the blogs throughout the entire program. Your blogs and comments kept me motivated throughout the 90 days so thank you! Finally, Jess and Ed, you guys were great. Ed - thank you for commenting on every blog post, creating a challenge right when we needed it most and writing funny blogs.
I definitely want to keep working on my fitness and general body health this year and in the future. As I have mentioned a few times, I think my weak point is food. I will keep working on my relationship with food - particularly with regards with regards to quantity and un-healthy foods. I plan on doing a few more programs this year to help me stay on track starting my Reach in May. Hopefully, I will see a few familiar faces on the blogs then. For now, I will be taking a few weeks off to enjoy my holiday in Asia and focus on other parts of my life!
Once again, thank you Kenzai for the past 90ish days, they've been challenging but wonderful :)
Tweet