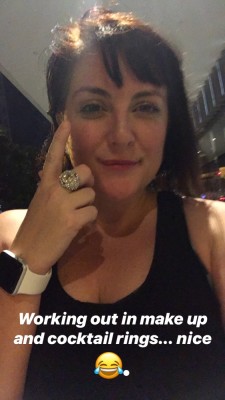 Today was big day at work, 5am to 10pm. Big project going on. Didn't realize I hadn't had breakfast which really caught up with me. But I did take a colleague for bday lunch and had a work dinner. Didn't save a quarter didn't make the healthiest choices. Being stressed, great platform for making crap food choices.
But I did do my work out. And I liked today's lesson, slow and steady is new but makes sense. Coz I went hard core last year and was just exhausted eating badly all the time.
Must not get so ravenous that I throw it all away eating what not.
---