fun workouts!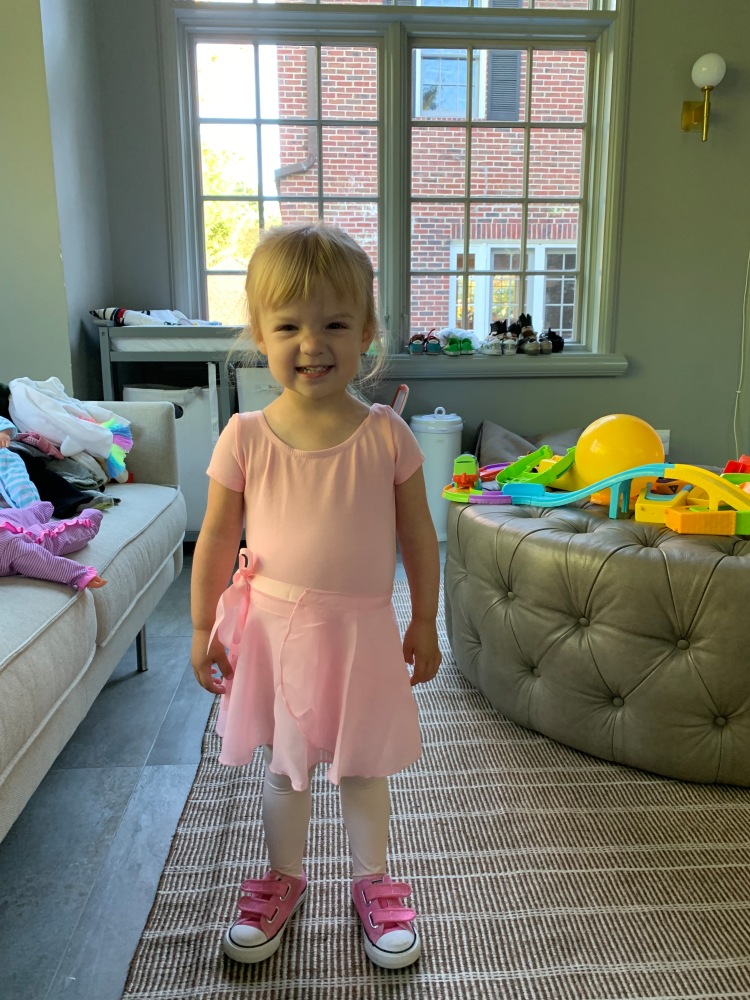 I really like the workouts in this program! I did ballet for a long time when i was younger and loved it. Now my kids and i do a mommy and me dance class on Fridays and its very fun. Photo of my daughter in her cute toddler dance gear below.
Diet is at about 80%. I'm willing to accept that this round. Its good enough for now given what is going on around me. And its better than it would be if I wasn't in training. All in all, a decent balance.
Looking forward to the last couple of weeks!
Tweet