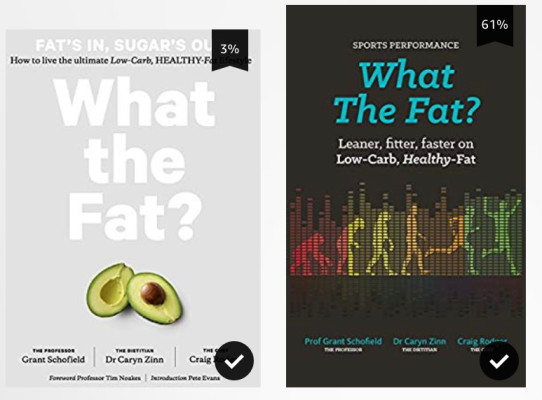 I didn't post this in Q&A since I was keen a wider general dialogue could happen through comments which doesn't get closed up.
I have recently been reading a lot on LCHF and it's benefits for general health and in particular it's advantages for endurance athletes (think for illustration full marathons, half / full ironmans etc). In particular the books by Prof Grant Schofield, Dr. Caryn
and Craig Rodger. (See image)
I can certainly see the science behind it when i read their philosophy particularly when I view the nutrition requirements of endurance events vs the calorie burn - the math just seems unarguable.
Equally critics seem to suggest increased risk to certain diseases as well as reduced life expectancy although I didn't find the material on this quite credible, nor some of the assumptions it makes on the diet entirely accurate.
I remember reading long back (perhaps on a Q I may have only raised) from Patrick saying that he thinks IF is just a fancy form of portion control but Keto / LCHF is something he is watching with some interest.
Just wanted to hear thoughts from the trainer and trainee community alike on this.
Cheers
Ameya
---