Chisel day 5- on the road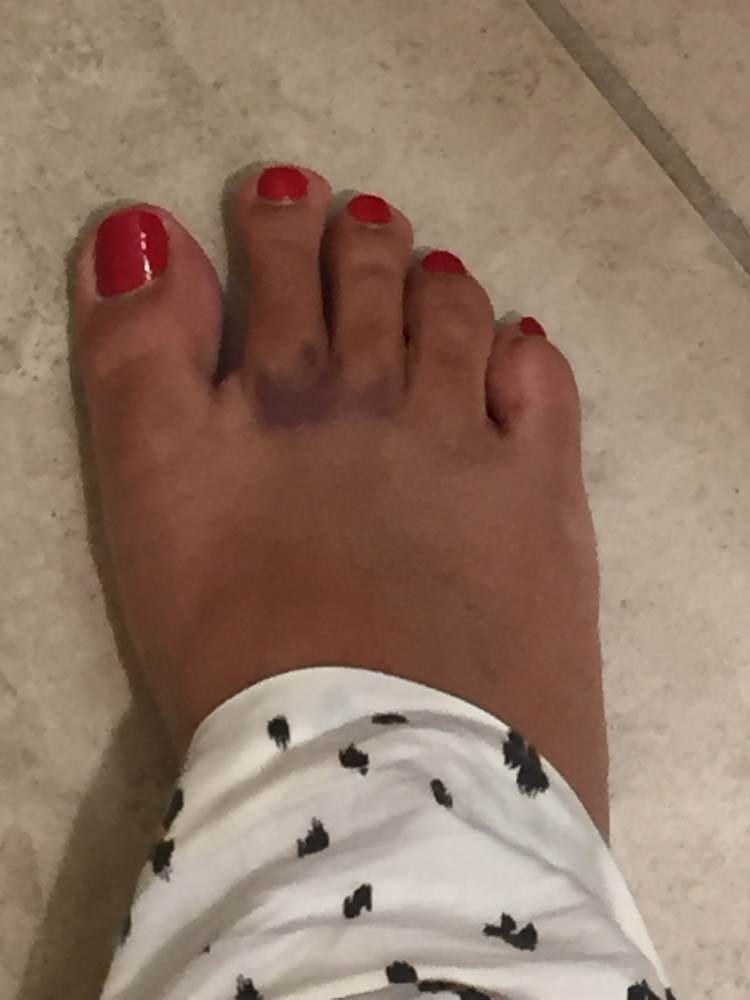 So...day one of chisel saw me get on a plane- so far so standard. I'm in Michigan and then leave later today for Las Vegas for a work conference. I'll need every ounce of k strength willpower for that.
We went for sushi last night so my no carb rule went out the window with American style sushi rolls and a lovely glass of white.
And...my foot is no better. I'm no skipping and I missed out the hangs as I was worried about landing heavily on my foot. It's really my small toe causing me pain, although it looks like my other toes on this picture. Forgive the hideous image- it's just the best way to show what's going on! All that darkness is some kind of bruising. Hmmmm...
Tweet