Chisel- day 8- when in Vegas the diet is definitely not as tight as it should be!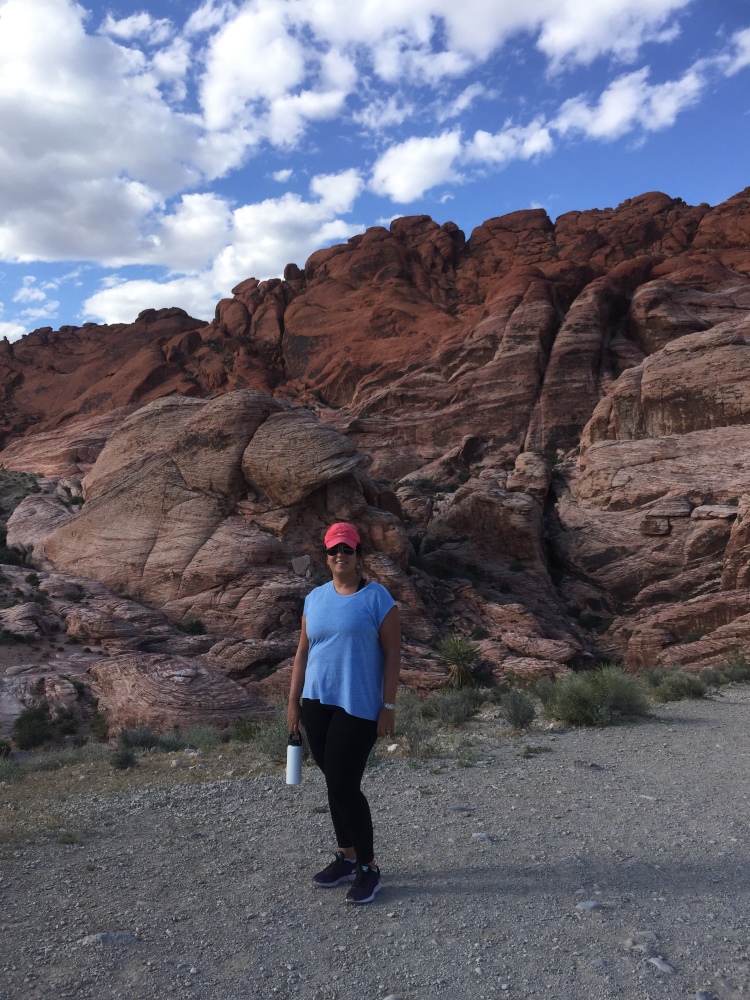 Workout ok and the skipping is ok too- I have banded my toe up and popped a thick sock on and it seems to be doing the trick.
The diet is tricky though. I am on the go and eyeballing my portions. Managing to avoid the alcohol so pleased about that.
For my free cardio yesterday I got off the strip and headed to the hills- that's me before my 30 min hike.
Tweet