Kb 2- day 22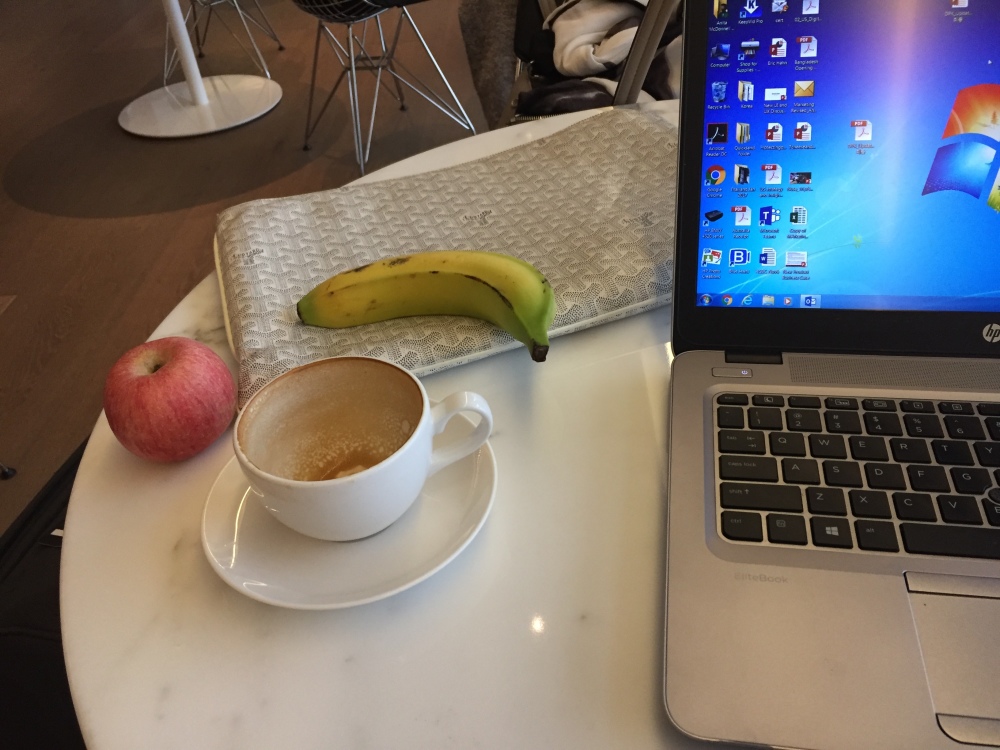 So I had a couple of glasses of wine over the weekend. There. It's out there. The diet was not 100% either- more like 95%. All good on the workout front.
I don't know why I'm not in an iron willed mindset. I know there's an indulgence coming up but did it anyway. To be honest I felt ok about my decision but a little irritated that my clothes aren't much looser. You really do get what you give in this programme. I'm a little worried as I'm on the road now. I will be in India all week and I always find it hard to get good fresh fruit and veg there. Amazing veggie curries but sadly that won't cut it!
On the plus side- this is my fruit snack. I have swerved the biccies and other goodies out there to torture me in the lounge!
Tweet