Kb 3- day 77- on the road again!
Jul 17th, 2017 at 12:28AM
Weird day. Grams are off and I ate 3(!) biscuits. And a croissant. I had my indulgence last night in an effort to clear the decks for 2 weeks to the end. It wasn't anything major but joined the family in their sat night dinner out and had some nachos with a glass of rose. Not great nachos. Picture below. Then had some very nice Roquefort with another glass of rose. Woke up this morning all off. Was going to go for a run but the thunderstorms crept in. Then reasoned I would go for a swim when I got to kl- on the road again for work. But big delays at airport which meant I've just arrived and the pool is closed. Coming up to 11.30 pm so going to call it a day and start again tomorrow. Managed to make a fantastic and 100% compliant lunch- Cajun prawn wrap. It was yum! That's the second photo. As for this coming week- Wish me luck!
Other photos: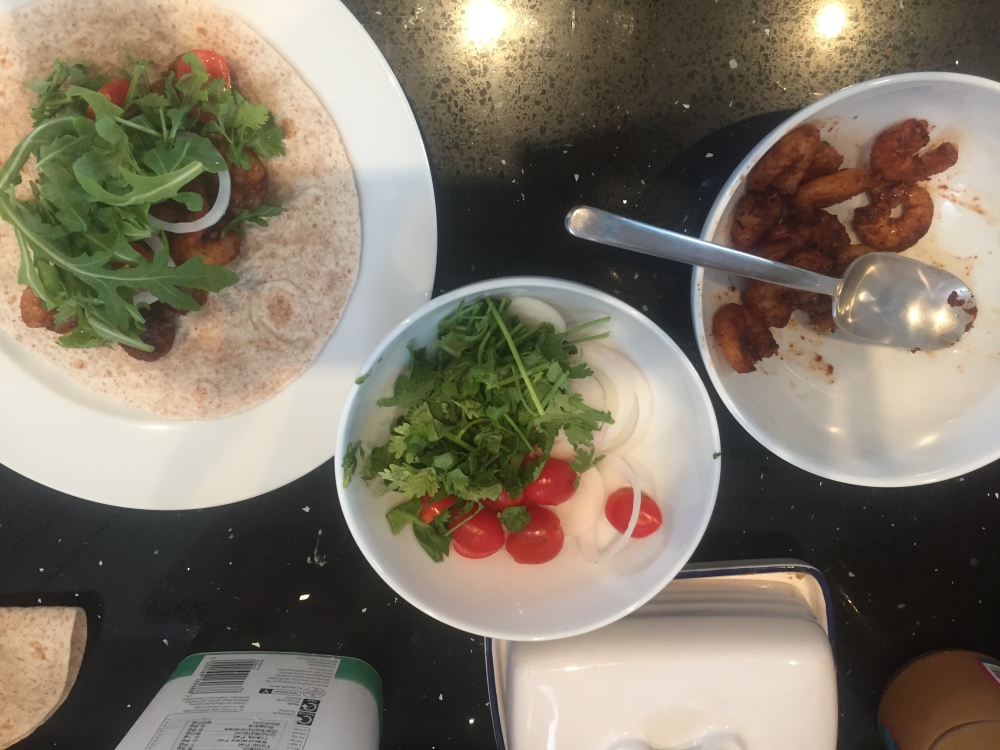 Tweet