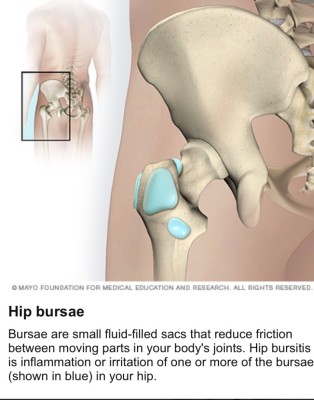 Had such extreme pain in my hip on Saturday and was practically on bed rest the whole weekend. Fortunately with the typhoon I was not going anywhere anyway.
Been to the doctor and unfortunately only gentle exercises for the week.
Diagnosis -
I have hip bursitis. Not that I have over sculpted or pushed those hips out too much but because
1. I am over 35 and female 🙄 Old age looms.....
2. It was the typhoon and air pressure has caused the inflammation in the body
3. Have been over stretching in yoga and not eating enough fat to compensate for the shortening nerves
4. Am too stressed (Hubby will attest to this)
5. I am too 'cold' and will need to bundle up when the air con is on(its 37 degrees Celsius here)
It's quite funny really and I suppose good news that I can still continue with Sculpt slowly but looks like I have to start eating more fatty meats and avocados!
Maybe another typhoon on the way. So fingers crossed and I am going to wear my thermal tights.
I'll be back!
---