Ari G.'s Kenzai Run Half program, Half | Jun 24 2019, starts in 9 days.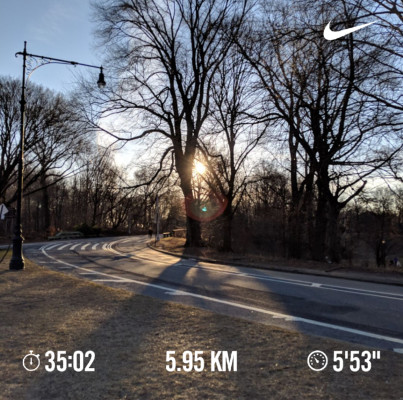 A few things:
1. Tried listening to classical music this AM. It was a nice change of pace, but next time I think I'll choose another playlist/album/opera.
2. This run felt very long. Seemed like it was taking forever!
3. I ran around all of Prospect Park today including the big hill at the end. Figured that since it was a timed run, I could take my time on the hill. It was really hard, but it felt great to do it.
4. Yesterday's workout really did a number on my legs. They were really sore today. Made sure I did the stretches today. The roller wasn't on the list today, but I added it to help my sore quads.
Looking forward to a break from running tomorrow :-)
---