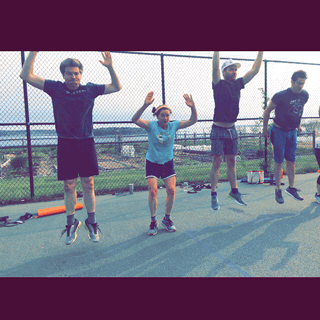 After a poor end to Kenzai Body, I'm back, ready to REBOOT. Work, life and an unexpected abdominal surgery ground my workouts to a halt over the last two months, but now feels like a...well...decent time to jump back in. I'm fooling myself if I'm waiting for the perfect timing to present itself. Picking a 28 -day program seems manageable and aligns with a heavy travel schedule that begins in July.
Was super inspired and impressed by a group of local Kenzai members who gathered this weekend in Portland Maine to finish off their respective programs, Kenzai Blast: Beach Ready and Kenzai Chisel (See attached GIFs) So inspired that I added in the KENZAI 8 MINUTE ABS to the Reboot Day 1 workout today. https://pulse.kenzai.com/8-minute-abs-kenzai-style
Day 1 ✔️ Conquer one day at a time...
---