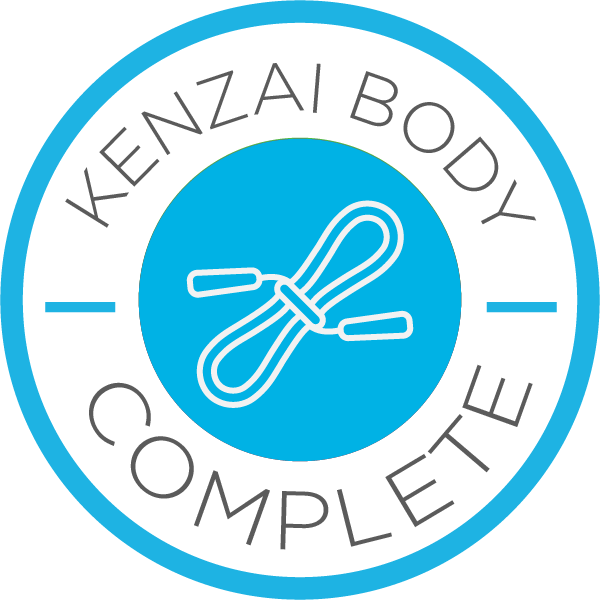 The end
GRADUATION POST
Wow, a lot to cover here.

First off, let's start with the stats.  I began with 33% body fat and ended with 27.4% body fat.  In addition, I started at 219 lbs. and ended at 198 for a loss of 21 lbs.  In addition, I lost 3 inches of waistline.  So overall, I'm feeling pretty good about the last 90 days.

I had posted certain key measurements earlier in my blog (bicep, thigh, etc) and I will post those in a follow up tomorrow.  I'm too tired now, I did a lot today and while I didn't have an enormous dinner, it was non-Kenzai.

I am going to continue knocking out the exercises, I am not done yet and they will take another 10-12 days to complete with everything going on.  Once the workouts broke the one hour mark I really struggled squeezing them in.  But the diet is going to be "80 percent Kenzai"  with some definite indulgence days.

A humongous shout out to Alcor.  Within Pearl, Alcor was without a doubt the powerhouse team.  5 out of 7 team members posted almost every day, there was great enthusiasm, solution-generating and also a good amount of open discussion about how much the program took a toll.  I am not a crazy rah-rah guy, but I really couldn't have picked a better group of folks with whom to do this program.  Rami, Ethna, Preetie, Nikki, Hussein and Roger......there is always a cold beer waiting for you at the bar of Brett.  In addition, and this is scientific fact, Team Alcor was better looking than any other group by a statistically significant margin.  You may feel angry when you read that but remember kids, numbers don't lie.  

In addition, there were a lot of great Pearl members who were massively helpful. Dawn, Elena, Matt, Oliver, Shivani, Brent and many, many others just made the community a more fun place to be.  It really was inspiring when you felt run down and mentally not there to read about other people who were fighting similar battles but taking different approaches and winning in those ways.

Finally, big thanks to Gus.  Gus did a great job of setting the tone with the group.  He was funny, clear, empathetic but also firm....the underlying message was always "OK, but keep at it."  I really think that Gus got the most out of Alcor and certainly out of me.

Thanks all, this has been a really fun journey.
Tweet