Day 87: Gym Rat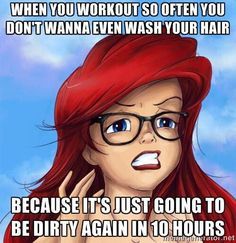 Pretty chuffed that I got asked at the gym if I was a volleyball player or if I played sports.
No sir, I am not a volleyball player. I just Kenzai- I don't chitchat when I'm working out and I keep to my rest periods like white on rice.
Sweating buckets, #raisethebar30, and Workouts Complete. Kinda on top of the world right now! Push on everyone!
*But seriously, the amount of sweating is wrecking havoc on my shampoo schedule.
Tweet