T minus 4: Day 90 is Coming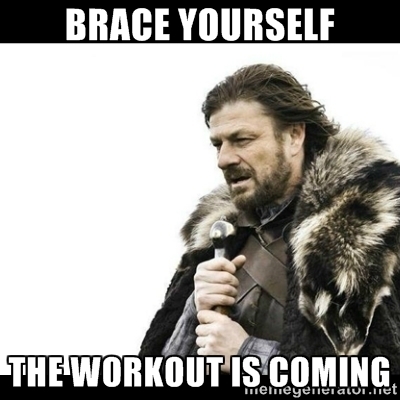 The cycle workouts are going fast! Hit it quick and hard, wham bam thank you sir. Done!
Trying to run extra lean and clean on the diet this last week.... more hungry than usual. Or maybe the hunger is from all the salivating about my Day 90 meal after the Global Party on Google Hangout. I'm planning a nice chocolate stout and a HUGE burger with cheddar and bacon and chipotle mayo. And sweet potato fries! Oh Em Gee, yes. And I won't hate myself one bit. Not one iota.
So close guys! We're almost there!
Tweet