Reboot Week 4 Challenge: My Morning Routine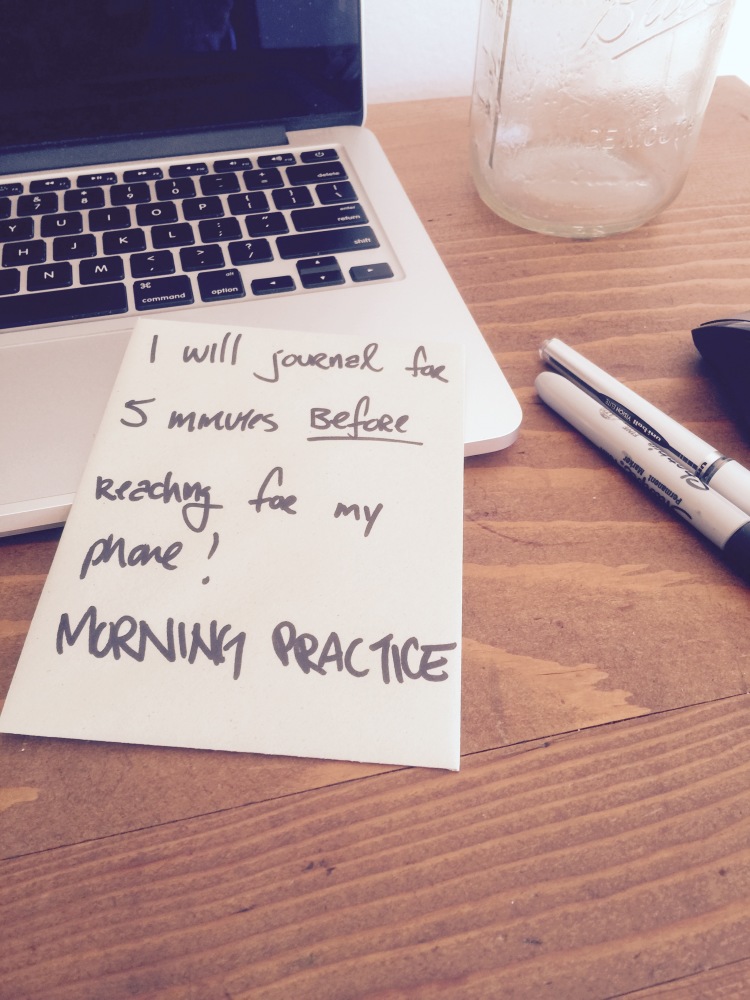 Sleep is wonderful and restorative in all sorts of ways. I am especially lucky because I am especially a good sleeper. Dead, lights out, heavy as a log. And every morning I wake to the sounds of birds chirping. Real birds, not an alarm trying to sound like birds. Bathed in the gentle light of the morning sun and cozy under my flannel sheets and layers of comforters, I get to come out of sleep slowly and luxuriously. It's unreal to me how good I have it.
I have this amazing opportunity to start the day feeling refreshed and blissful each and every day.
But I don't!
I squander the feelings of peace and dream state insights by immediately reaching for my phone. My stupid giant phone. Gmail, Facebook, Whatsapp, SMS and yes- even Kenzai messages fill my head with a list of short term reactive tasks. Control of my day, gone before I even climb out of bed.
So my Week 4 challenge is a reboot of my morning routine. And to put some skin in the game, I will donate $200 to my least favorite candidate's presidential campaign if I miss a single entry in the next 45 days. A lot is riding on this US election but I am serious about sticking to this habit so yep, doing it. For America, I will emerge victorious.
Tweet