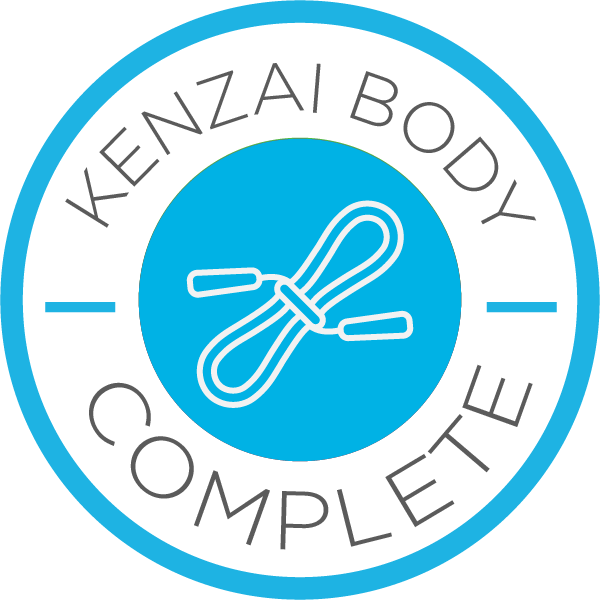 PCP has got to be one of the hardest things I've ever done in my entire life.  Also hands down one of the most worthwhile journeys I've been on.  How does that saying go- give a man a fish, feed him for a day; teach a man to fish, and you feed him, his friends, and his entire village for a lifetime?  That's exactly how I feel.  
Patrick and his team made good on their promise- I am ready to fire him because I now know how to take care of this body- I know how to get healthy, stay fit, and eat right!
I came into the program with zero fitness history, a lifetime of inactivity, and a deep love for sitting on my ass.  Oh, and eating.  But I had a dream.  I wanted to be fit, I wanted to be lean and strong.  I wanted to look like the many, many women in the hall of PCP Completes- healthy, toned, and transformed.  I tell you this so you would know that PCP is not just for the former skinnys or college athletes.  It's for anyone with a strong desire to get fit and willing to make some changes in order to get there.  Even someone like me with no prior experience of exercising was able to hang tough on the daily workouts.  And see the results!  It's not like now on Day 92 I suddenly love the idea of hiking or other forms of physical activity that people do for "fun" (I don't), but I can tell you that I will continue with my jump rope and band exercises because I like the effects on my body.
Your life will change when you do PCP, no doubt about it.  At first it seems to be just superficial, deprivation changes like not eating out at restaurants as much or giving up soda.  But somewhere along the line, almost imperceptibly, the mental shift comes.  I don't WANT that Coke Zero, and I don't want to eat out at restaurants so damn much (no matter how well reviewed the place might be) because of how it affects my body.  I am more in tune with my body than I was 90 days ago and I can choose to listen to it today.  The roar of all the fat and preservatives and chemicals and salt and sugar in my diet before was deafening, and drowned out any SOS signals or cues that body was sending to my brain.  I just sat with not feeling good all the time.  I didn't know what else to do about it.  
That was 90 (ish) days ago.  It's no longer like that.  It will never be like that again.  Ignorance is not bliss.  I have basic knowledge about health and fitness and a solid foundation of a strong body from which to build for the rest of my life.  I can't tell you how empowering this feels.  There is also growing acceptance that Gwyneth Paltrow and I don't share the same body type and that is OK.  We're all unique beautiful snowflakes in that way.    
The online community that each group is centered upon is amazing.  I read everyone's blogs and each member's blogged experience helped me through another day.  SO MUCH CYBER LOVIN'.  The comments and conversation with each other and the trainers have been so invaluable.  I've learned so much from all of you- how to age gracefully and catch chickens, how to raise loving and healthy daughters, how not to ride your motocycle, how to make a breakfast of the champions, how to have a sense of humor, how to make lambchop, how to travel the world in 80 days, and how to write a haiku and a heck of a lot more.  I'm not sure I could have completed PCP without the online community of Team Cerite.  It certainly wouldn't have been nearly as fun and POSITIVE.  Sean, Helen, Suzanne, Jessica, Angela, Anna, Darryl, Sharon, Sid, Pam, and Sarah- fistbumps and highfives all around.  Thank you so much for your support and encouragement and your blogs!    
I wasn't able to go back to Pure and weigh myself on their fancy machine, because I'm no longer a member there but incredibly, Ms. Former Bean Counter ain't so concerned.  I know what I see in the mirror.   Every pair of pants/ shorts/ skirt that I own are now too loose on the waist and thighs so that should speak for itself.  Roughly speaking I lost about 13 pounds (5.9 kgs) not sure how many percent in body fat.  I'm going to take some time to rest and maintain where I'm at but hopefully by the end of the year, I will have reached another peak- that of the Great Abs Peak.  
Two days done and I haven't gone nuts on the food other than our breakfast at the Mandarin yesterday.  Yesterday I inhaled many a crossant-like carb (both in its savory and sweet form) but I was no longer drawn to the ham or bacon or sausage.  Ms. Porkbelly Queen no more.  But I will say that sugar will probably be my downfall if I don't watch it.  Just because I don't like chocolate doesn't mean I don't have a sweet tooth!  But I'm not too worried.  Today, all I've wanted was some simple protein and veggies and fruit and have stuck to the 80% maxim.  I know how to fish!  It ain't so hard once you get the hang of it.  I never thought I'd say that.  It felt really hard for most of the program, and then it clicked.  Had to go through some dark storms to get here of the mental and emotional variety but wow, feels good to stop the emotional eating and just dealing with the problem in front of me.  
Team Cerite, I hope you all feel as proud of yourself as I do.  Ninety days is a long, long, longass time and we did it!!!  90 days of workouts, 90 days of PCP training diet, 90 days of working, thinking, listening to our bodies.  Completing this program takes some major mental and physical endurance and discipline.  Please don't ever doubt that you're tough as shit and you can do ANYTHING you put your mind to.  For all the new people who's starting PCP or considering this journey, know that PCP will be really hard but it will absolutely work if you work it!  Good luck and godspeed.  
---