Kenzai Rugby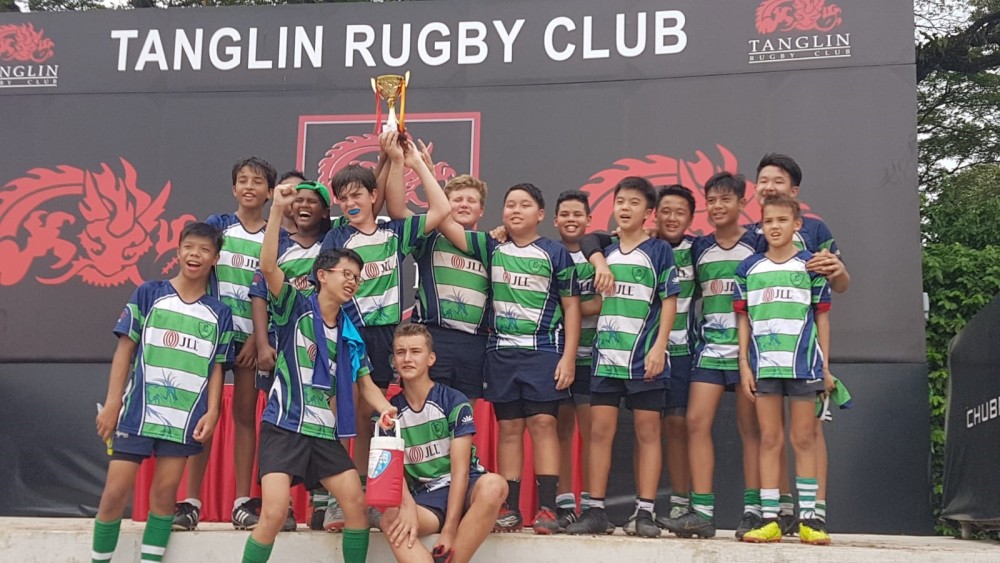 A mixed week for me. It started off well and then I had a 2 day trip to HK and that also went well. I was fully compliant until Friday afternoon - which is when the rugby tournament started. That kept me busy from 4pm till 9pm and I was exhausted when I got home. The same on Saturday from 0830 till 3pm and on Sunday from 0800 till 1pm. Sorry Kenzai, but I was spent and although I didn't have a blow out, I didn't have the energy to keep my Kenzai discipline. Am right back on it this morning and have steely eyed determination for the week ahead.
There were two wonderful aspects to the rugby:
1. I met my Hemlock team mate, Ian. He was a referee at the tournament and we met on Saturday. Then by a lovely coincidence, he was refereeing our team in their final - to win the Bowl. Ian did an excellent job refereeing and thankfully, our team prevailed in a tight, tense encounter.
2. To be honest, I was happy to trade in a few days of Kenzai compliance for these boys. They were wonderful and gave everything they had against some far stronger and better resourced teams. As you can see, not all our team are expat children and they come from a mix of backgrounds, all coming together for the enjoyment of playing rugby in a team. I like that.
Tweet