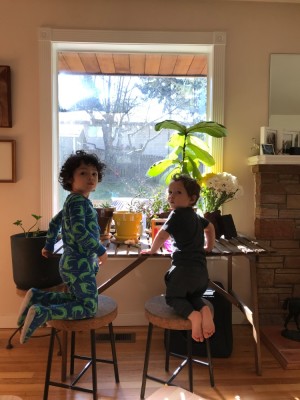 1. A basic intro.
i live in seattle and i'm a senior designer doing art direction/commissioning for a major coffee co. i liked to be called chelsea ☺️.
2. What or who has brought you to Kenzai and inspired you to take this journey?
i've wanted to get my self back in shape after having a few kiddos... i want to make sure i can keep up with them!
3. What has tripped you up in the past from achieving your fitness goals?
stress has always been a tough thing for my. i think i use food and even tv as an escape. so, i'm actively trying to corse correct.
4. Give us a window into your interests - what book, podcast, or movie do you think everyone should tune into?
my background is in archicture and i love all (ok most) things about design - books, art fairs, mural festivals. i also love movies - the good, the bad and the ugly (i'm an avid movie goer). if you're in seattle (or even if you're not) - come check our art fair this summer and the offshoot shows. it's pretty great stuff!
5. While you are motivated, excited and have the novelty of this new journey in mind right now. What would you say to yourself to get you through a rough patch down the line?
i want to be a good role model for my two little dudes and for myself.
it's nice to meet you all!
---