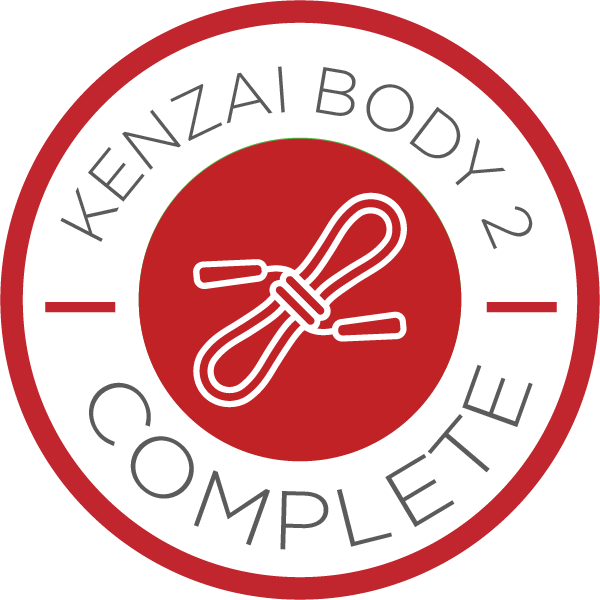 Overall I had a good program and am very happy with the results. Went 90/90 on workouts and while I didn't hit the 500 on diet, I did pretty well. There were a couple of diversions outside of allotted indulgences but when I strayed I managed to pull it back together and stay on track.
I started at about 212lbs and while I didn't have a particular weight loss goal in mind I did in the back of my mind wonder if I could break 190lbs—a number I haven't seen on the scale since college (maybe high school?). Low and behold in week 12 I hit 189lbs. Amazing, especially considering that when I started KB1 about 1.5 years ago, I was north of 230lbs. Kenzai has been a game changer for me.
I found KB2 to be more challenging mentally. By week 11 or so, I felt fried. Making time for the workouts, meal prep, and just staying committed to the program was just mentally taxing. I really felt like a weight was lifted when I hit the "I did it" button after workout 90. Physically, I was pretty much sore in one or more muscle groups for the entire 90 days. My knees are thankful for a bit of rest, for sure. Made some real progress on the skipping front, learning the boxer skip and the basic crossover. Picked up a set of weighted ropes and managed to establish a decent comfort level whipping the one-pounder around for 2 minutes stints. Looking forward to continuing building upon that progress.
Not sure what comes next. Was thinking perhaps Kenzai Run but am going to take a few weeks of maintenance to regroup before making any decisions.
Big thanks to Elissa for the support and lightening quick responses to questions!
Good look to everyone with their future fitness endeavors.
-Chris
---