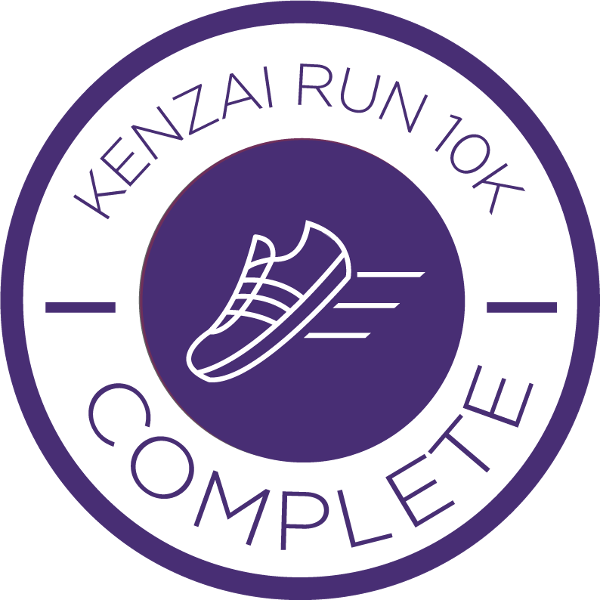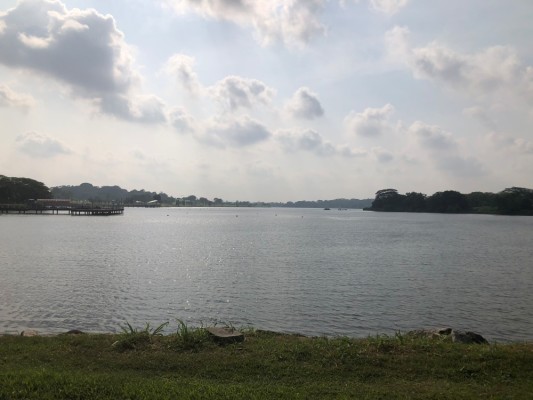 I admit, I was a day late in completing my final run. My husband (currently redoing KB1) and I had a gala dinner on Saturday and couldn't avoid a glass or two of wine, so knew that I would not be giving it my best if I did it yesterday. That said, today was an unsettling 82% humidity, which can best be described as uncomfortable for such a long run.
I actually found I did quite well over the first 8km, I was able to focus on keeping my target pace at almost 8mins/km and felt good and steady in my run but then the sun really came out in all its glory... I could actually feel the sweat evaporate off me! I definitely slowed down after that, amazing the effect heat has on the body. For the last couple of kilometres, all I could think about was water (will definitely need a water belt next time I do a long run). I also had a small confrontation with an agitated monitor lizard that I could not get past, sometimes living in the tropics is not for the faint hearted!
I did find it surprising just how far I got in my neighbourhood. You truly can't appreciate how far 13km is until you set some landmarks to it. I am very lucky to live in a less dense area of Singapore though, and around such beautiful reservoirs. It certainly helps the run go faster when you have such serene views!
While Kenzai 10k has taught me that being a long distance runner is certainly not out of my reach if I were to continue training (something I would not have believed even 6 weeks ago), I think that I am more of a short distance person. I have enjoyed going out and working on my pace and technique over 5km far more than the more long distance runs that we have had to complete. I think as long as am I living in this eternal summer, I will not be pursuing marathon training just yet. I have a newfound appreciation for all the people that live here that do it and now understand why I see people jogging around the neighbourhood at 10pm and why there are so many night races in Singapore.
I have gained a new perspective on my cardio fitness and what I am capable of and will definitely continue my evening 5km runs at least a couple of times a week. Who knows... maybe there is a Kenzai Run Half Marathon in my future somewhere.
---