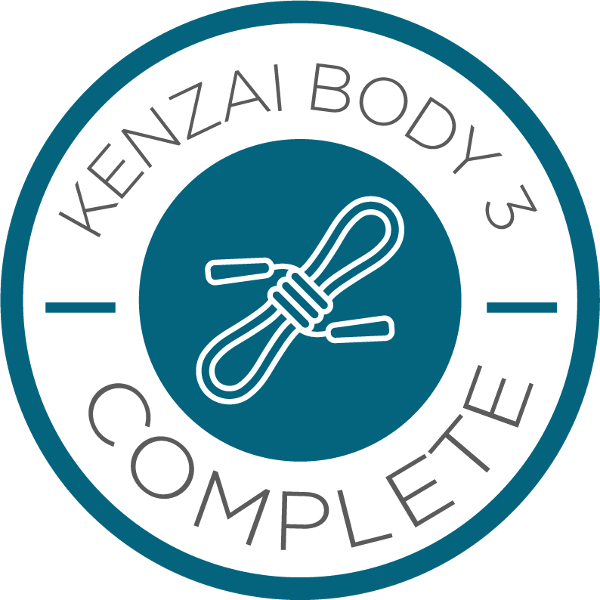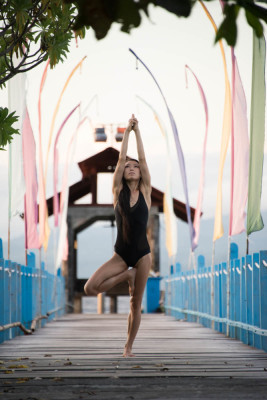 I mentioned before on Day 90 of Kenzai Body 3 I would be heading down to San Francisco to see my husband, who is taking a six weeks Executive Program at Stanford. This is the reason why the family has been in Vancouver this summer, because Daddy is going back to school.
A few months before my husband turned 50 I asked him what he wanted for his 50th birthday. He said, "I wanted to go back to school." He has been working since early twenties in the finance industry, which is a very tiring and stressful job. He is now running his own business, making it even more so. His job every day is all about negotiations, and as we get older we have less and less social life when we hang out with our friends. I was very supportive of him to do this program, and of course very proud that he got accepted. For six weeks he is staying at the campus. His day starts at 7 and finishes at 6pm. He is wearing his backpack and he is biking around campus.
I saw him this weekend and he looked so refreshed and happy. He told me this is one of the best things he has done in his life (the other one is marrying me haha!)
As I "graduate" from KB3, even it's it just a 90 day program, we should be proud of ourselves. From making the decision to take up the challenge in Day 1, and for 90 days following a strict diet, working out hard, and hitting on our blogs. We might not be perfect, but the fact that "we did it" it's all it matters.
Back to my reflections for the last 90 days.
Workouts - I have been hitting the workouts hard and I had to say I am not slacking in anyway with the exercise. I love the workouts, challenging enough but not unachievable. In the final weeks I was able to put on a bit more muscle tone.
Diet - Diet is another story. I wished I could do better. I have been following a vegan diet for the last 90 days and it has its challanges. Too much carbs, not enough protein, and my body could not take too much soy and legumes. And I have skipped all the protein powder grams (oops) as I don't have a blender when I travel and honestly I am always reluctant to take protein powder as it is completely opposite of our Kenzai belief in eating real food. Within the 90 days I have been playing around with different kinds of foods and grams and I think it distracts me from rigidly following the diet. Taking last month of Kenzai on holidays didn't help either, ending up with too many meals out and lost control of portions and seasonings.
Knowledge - This is probably the biggest gain I have earned from this program. Our bodies are complicated, and there is no one size fits all solution when it comes to exercise and diet. Cardio, Weights or HIIT? High/Low carb, High/Low fat, Paleo, Vegan, many meals vs. fasting ; what food to eat, how much to eat and when to eat. All these comes down to our continuous experimentations and keep learning and figure out what works for our own body. While I have not figured out the magic formula for myself yet, for those who said vegans can't build muscles, I can prove them wrong. It's harder, but you can.
In two weeks my husband will be "graduating" from his program and the family will be flying down to celebrate his graduation. I was thinking about the meaning of graduation.
"Graduation is only a concept. In real life every day you graduate. Graduation is a process that goes on until the last day of your life. If you can grasp that, you'll make a difference." —Arie Pencovici
In that sense, even I somehow do not feel I earned my "graduation" badge (ok, maybe I didn't earn a gold medal, I might deserve a bronze...) this time around, I am still grateful of the last 90 days. There are good programs, bad programs and mediocre programs. What matters is the process. The efforts, the struggles, the wins, the slips. Every bit of it. And more important is from the experience and the knowledge we gained, we are able to take that wisdom with us and continue to make small difference every day moving forward.
Thank you Ward and Jenny, for being truly amazing as usual. And everyone in the program, for keeping active on the blogs and keeping the group tight. It's is definitely the most hardcore group I have trained with.
KB1, 2, 3.. or whatever number that is. Chisel, Reach, Kettlebell, whatever the program is, I think at this point we are a Kenzai warrior for life. From the strong foundations we have built on through Kenzai, may we continue to grow and prosper, and continue to challenge ourselves to reach higher and go further. Finishing off with a tree pose.
"Accept your currently position rooted to the Earth, yet remain open to the possibilities beyond you."
I look forward to see you all Kenzai warriors around in the space.
---