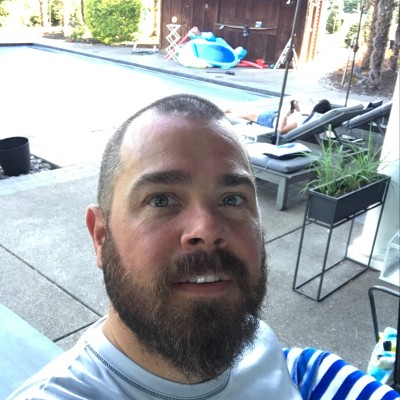 Kinda... It feels long and I hate when I miss jump. If I can keep a good run going then I feel happy.
I'm getting butt worked by this week workouts and I love it.
I had a little trouble sleeping last night so I skipped my morning workout and did it immediately when I got home from work.
I forgot to do my end of week photo on Sunday so doing to tonight.
---
I was looking forward to a longer workout and I was eager for today.
I can feel the extra reps and sets.
I do get curious on some of the band exercises and how to do them in a hotel room. For example, the sitted pull downs.
I can do them at home because I have a beam I can loop the band over. In a hotel I might have to use the edge of a door, and that doesn't seem like it will work correctly.
First day of this new diet, and I have an all day off site meeting which won't end until late tonight.
I've packed food so should be easier!
I'd love advice on how to figure out portion sizes if you don't have a scale, for example, at a restaurant when traveling.
---
I'm pretty excited to start the program. One of the things I enjoy is accountability, and it seems Kenzai can do this.
Like many others, I was expecting to start altering my diet dramatically today, so I was pleasantly surprised when I read the starting post. I like the idea of not eating 25% of the meal.
I woke up an hour early today, 6am, to start my work out. I was expecting an hour and was surprised by the short length and easy pace, then I read the post. I'll admit, I did a few of the workouts from the session that was finishing up last week so my expectations for today were completely off.
I'm looking forward to getting some recipes and the diet routine going. I'm really happy about exercising again and what perfect timing for the start of summer so I can workout outdoors.
---