Cali and Tokyo workouts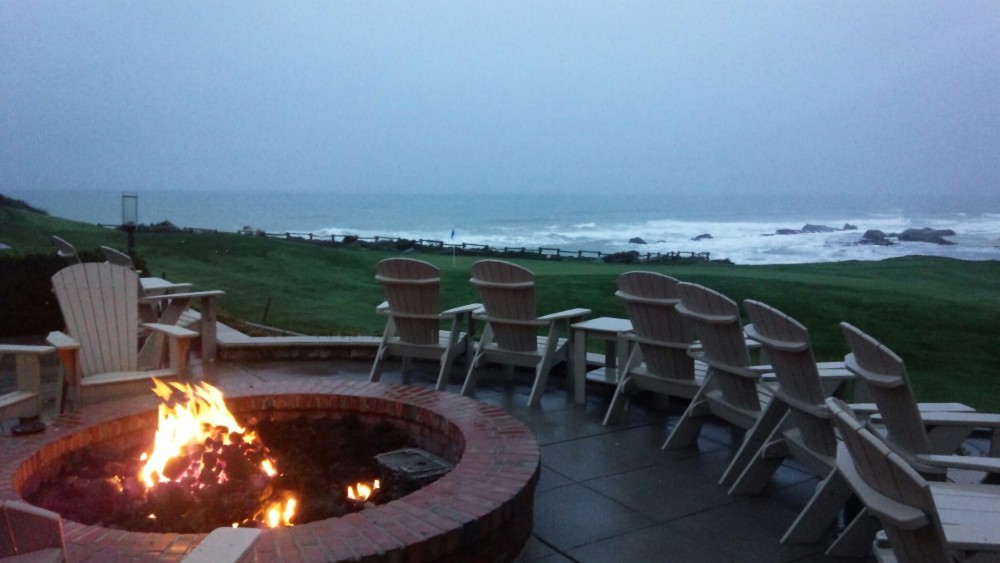 Working out at Half Moon Bay (California) - starts with beautiful sunset, jump roping next to a huge firepit (hoping my rope won't melt), looking at the ocean, and a bag pipe player across the lawn playing. Devolves to bag pipe player leaving, quickly becoming dark except for the dim light from the fire pit, then it gets windy (biggest enemy of the jump rope!), but to top everything it starts to pour down buckets of rain. Who cares?! - cranked out my 30 minutes of jump roping! - once you are wet, there is not much to "more wet."
For anyone in Tokyo who is also a Tokyo American Club member, if you want to join a few of us, we are in the gym (on the basketball court) most mornings from 730am. We get in a workout and then usually go grab donuts because we are so tired and hungry by then! All comers welcome!!!
PS - just kidding about the donuts!
Tweet