SkiBoot - whoa - way colder than I thought!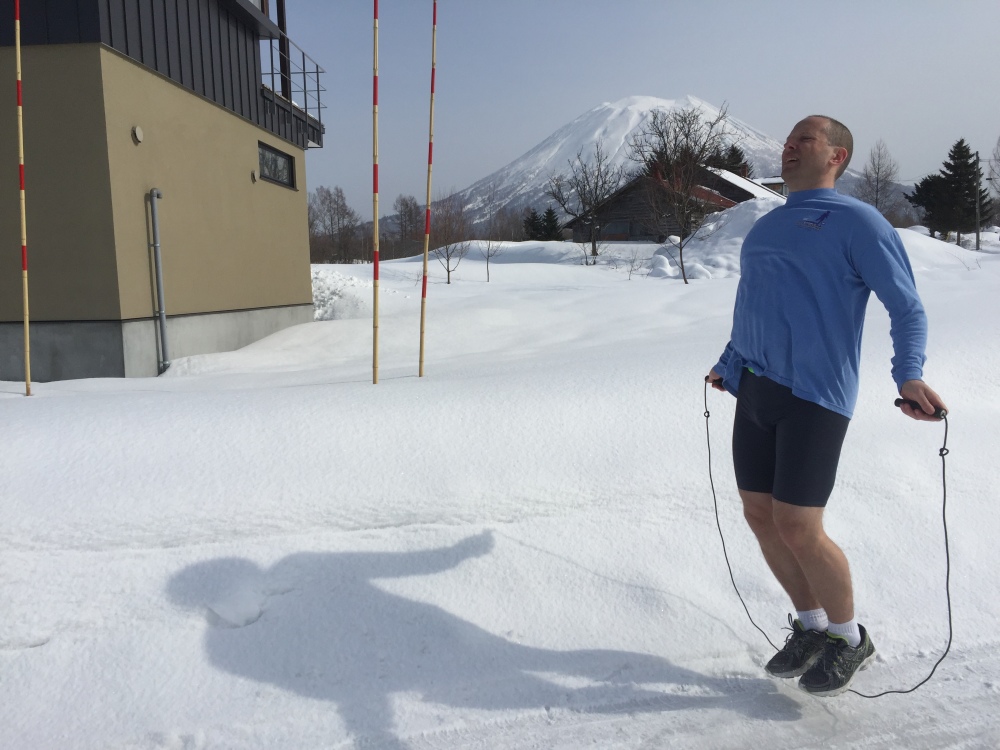 Came in to this thinking - finally the Kenzai program to train us up for a little apres ski! - the prelude program to the oft rumored "Kenzai Drinking"? Seems not :)
Does anyone realize how stiff the jump rope gets jumping out in the snow? Or how cold your hands get?!
Go SkiBoot!
Tweet