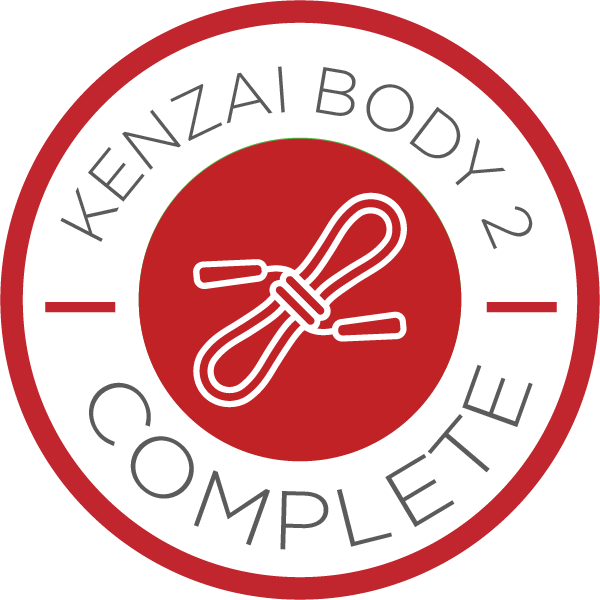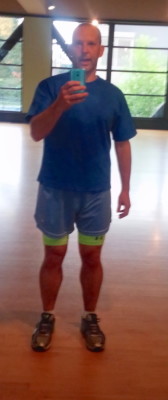 What a great 90 days!
First the numbers -
0 - number of missed workouts.
@Sharmali - I am 90/90 on KB1 and 90/90 on KB2 - bring it on! I am just like you - once the streak starts you just don't want to break it. Happiest that I had zero injuries (and didn't get sick despite a bunch of travel) and could really nail the jump roping day after day - including three days with zero misses over the 15 minutes of jumping.
8 - number of kg lost on KB2. Planning another 90 days in the spring after ski season because my body fat is not where I want it to be yet - the Long Game!
0 - number of major diet slips (plowing in to pizza or dessert)
3 - number of minor diet slips (extra grams, few off plan carbs)
So I have to admit that I may have said a few things in the blogs that perhaps stirred the pot a bit -
- trashing Patrick's hair (OK, a low blow, but sometimes the truth hurts!)
- speculating on whether the weight on Sameer D's back doing push-ups was photo-shopped in (yeah, Sameer rocked the program and doesn't need PhotoShop!)
- a bit of an attack on Sharmali's guinea pigs (totally overweight and out of shape - and for only eating vegetables, how can they be so fat?!) and daughter (who is totally cute! - and her animal naming still cracks me up!)
- questioning the wisdom of Jessica eating an entire bunny for her indulgence (have made peace with both bunny and Jessica - and probably given the bunny diabetes in the process!)
- raising Paul S's obvious faux pas of choosing rocky road over chocolate ice cream - I got nothing to apologize for on this one, unforgivable! :)
- being a little rough on Cecilia Aiello for choosing apples for her "indulgence" (seriously, apple tart?! it's already 90% kenzai compliant and how many apples do we eat in 90 days?! - however damage that brownies can cause duly noted!)
- comparing Patrick to the Joker for his diabolical ways (yeah - this one stands on its merits! particularly after all the clockface planks and endless ab work)
- but the one I cannot apologize for is being upset for learning that my trainer, Thomas, is a New England Patriots fan!!! - on par with Luke finding out his father is Darth Vader! I am positive that Peter D shares my disgust! GO SEAHAWKS!
And to those I offended and left off this list, apologies! - all in good fun!
On a more serious note, the expanded community of people across Kenzai and the broad contribution of so many people through the blogs really made a difference. Different people in different programs at different stages, but everyone having a great shared experience and building such a supportive community.
Felt much more in control than during KB1 - cooking took less time, got myself more efficient in the workouts by working out on the basketball court in my gym where there were few/no people. Solitude during the workouts is probably a good thing for me.
Thank you to Thomas and Jess! You guys are awesome - always responsive and supportive, but also kept things real and honest!
Special shout out to Sharmali and Cecilia - you two make me seriously laugh and smile all the time.
Sharmali - look forward to getting together again in HK for coffee (or perhaps a workout!)
Cecilia - I have no idea where you are, but would be awesome to meet you some time in real life! - need you to teach me handstands!
And hats off to Patrick - KB2 is still in its early days, but you keep raising the bar on how to improve our nutrition, health and approach to life.
And my teammates - what a great group!!! Felt inspired and pushed by you guys - got me back out running, and could never have gone 90 days without your support! Thank you!
Journey continues. Each day is just day 91.
Looking forward to KB3 next spring - but a lot of mountains covered in deep white powder to conquer between now and then!!!
---