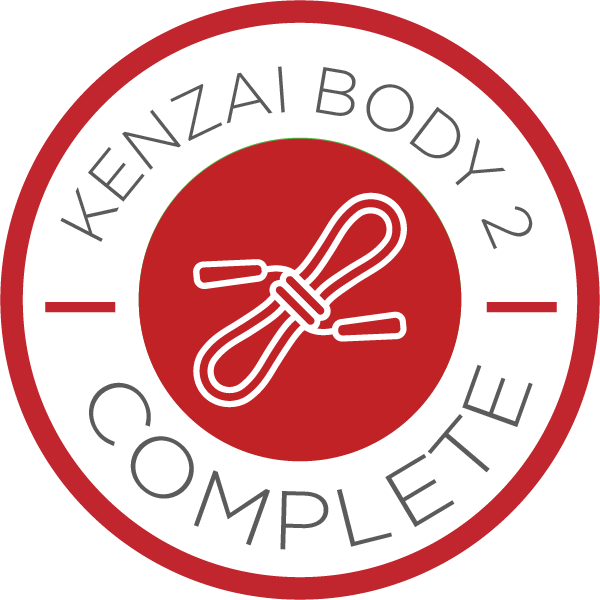 I am going to divide this into two parts. I will outline my thoughts around Kenzai Body 2 and then separately give my thoughts on Kenzai Body 1 and 2 as I did them consecutively with a break for December in the middle.
On KB2, I have been much more inconsistant this time which has been frustrating but have still made some huge strides. I dropped about another 4.5 kg in weight, finishing at 75.2 kg which is the lightest I have been in many years. I finally developed confidence in my skipping and in some ways learned to enjoy it. The CrossRopes helped, they are great. I am much stronger now and I can also say that I refused to do half burpees, I always did the full ones. On the downside, I missed a lot of workouts this time around. Without using it as an excuse, I lost my job on day 2 which really threw things arry and then I finally found one near the end of the program. As I wrote in one of the later posts, I was tired by the end of the program and really felt like I was finishing a marathon, just putting one foot in front of the other.
The overall thoughts however, are much more important. My theme for KB2 was 'consolidation'. I could see the situation where I completed KB1 and was really proud and then proceeded to fall back into my previous habits. Thats why I backed up pretty well straight away into KB2. I knew that it would be a bit of a struggle but that it would build real fitness, habits and self-belief. Self-belief, in my view, is only built the back of actual results. In order to change what you think you can do you have to prove to yourself you can do things you couldnt/didnt do before. I now feel like I can do things I hadn't thought about for years. Spartan? Signed up. Aussie Rules Football? Could play if I wanted to (I trained straight after my final Kenzai workout just for the hell of it, god I was sore on Monday). Another marathon if I wanted to? Sure. Overall I lost 9.5 kg and put on muscle and got stronger. And I know that I can keep getting stronger if I want to. I am looking forward to going to the gym for possibly the first time ever. The next 6 months will be key but I believe I have taken a huge step towards long term fitness and health.
Thank you to my team, and my apologies for not being as attentive as I should have been. For the trainers, Elissa and Jorge, thank you for the practical advice and for the pick me ups along the way. To Patrick and the other people involved in creating and running Kenzai, you have an amazing program and you should be very proud of what you have built and the community that it has created.
Onwards and upwards
David
PS for the photos, the first is the same t-shirt I used at the end of KB1, then pics from my birthday dinner and lunch and I had to upload the pic from the DAME post again because its too funny
---