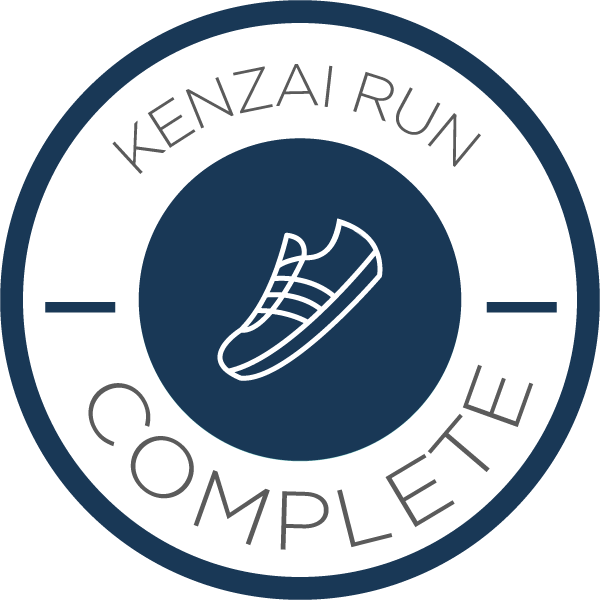 Donzo
GRADUATION POST

And there we have it. Normally I sit on these graduation posts for a couple of days as I like to mull over the program a little. This time I pushed out my final workout so I hace effectively done the same thing.
Some thoughts:
I was fairly relaxed through this program. I probably did about 75% of the workouts (I might be being a little generous with myself, I didn't count as precisely and I BLAME THE APP [not really, sort of]). I reality I am more interested in the overall forward momentum. I let the diet go quite relaxed over the last couple of weeks but partially as a test. I have typically fallen hard off of Kenzai programs foodwise and this time I am testing a softer landing. Or maybe I was just lazy and I am trying to tell myself otherwise. Either way, that was the approach I took.
From a results standpoint, I lost a decent amount of fat which is good but here is still a long way to go. Overall happy enough with that. On the running side I would have liked to have gotten quicker but there is nothing wrong with a 58min 10k with a bit of time wasted at lights (I considered fighting the road works person that wouldnt let me run next to the palace but thought better of jail).
As always, the blogs are what make Kenzai Kenzai, thanks to you all. Especially to Matt who smashed a lazy 50km the other day as you do, love your work, Sharm for being the running savant that she knows she is deep down, Claire for proving that you can run in all weather and confirming all Australian stereotypes about British weather (please say the channel islands count as britain), John for being the zen dog runner, David M for being the other David and running twice as far as the program says just for fun, R May for always running and having the best name, Sean K for always running too far and Fish for just being the RAIN man.
Great to train with you all, see you in 2020. For those of you in Tokyo, I have backdoored my way into FIT in January, hope to see you there.
Peace,
David
Other photos:
Tweet