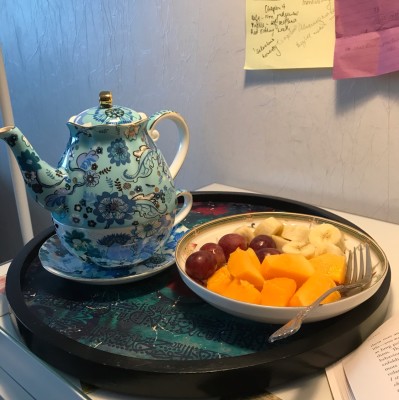 Hi All,
No change in the last couple of weeks. The wt has remained same and so has the inches. A husband who just gets thinner and younger is not good for the morale.
Get hungry in the evenings. I have a feeling that by the end of Body one. Dinner would be 50 grams of protein with instruction- bring out of the fridge smell it and put it right back. Be care we don't want you to inhale salt by mistake.😜
Jump ropes are getting easier. Love that they are timed and I don't have to count. Daydreaming reduces the pain of jump ropes. Also form has improved. Thanks, Ward!
Wondering if anyone can look at the picture and tell how much body fat I have. Or lost in the past few weeks. Need some good new the scales or the measuring tape are not helping.
Devika
---