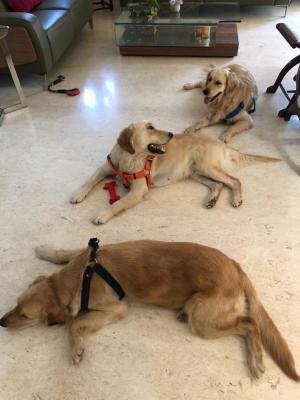 How has my lifestyle changed... hmmm.. that is a no brainer really. Every day I am more conscious/aware of what I eat, why I am making a choice, what that choice is doing to me. The lessons have been particularly useful in understanding my body-food-exercise-mind connect.
I am happier today than when I started 9 weeks ago - despite missing many many many weeks and not being able to keep on schedule. But because I believe it has resulted in a lifestyle change, I don't feel despair at not being able to keep up. I know I just have to keep trying to get my time management in order.
Big plus - the dogs now understand exercise time and can be in the room without thinking its playtime!
---