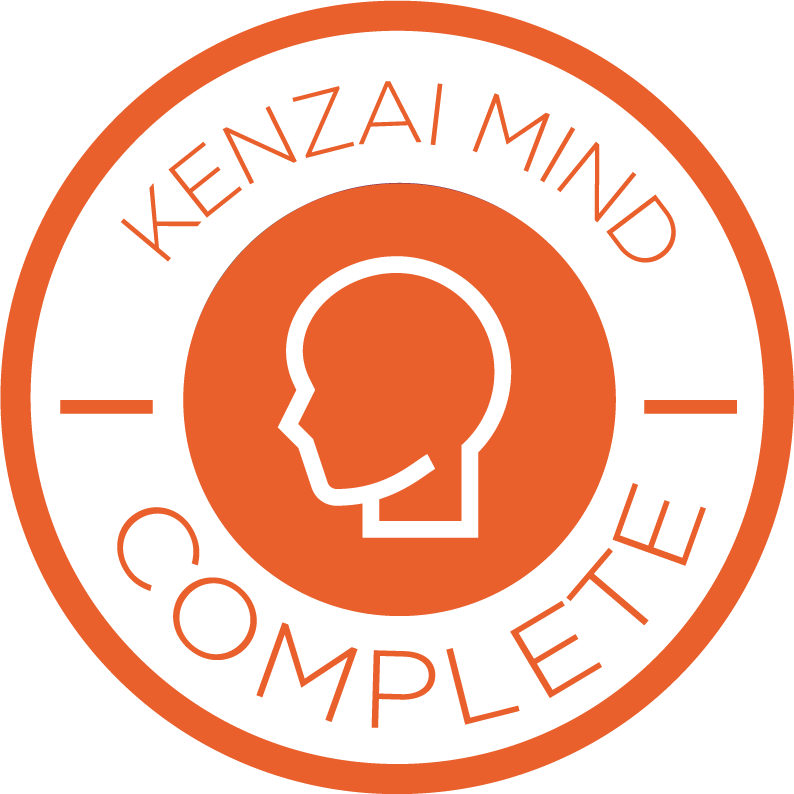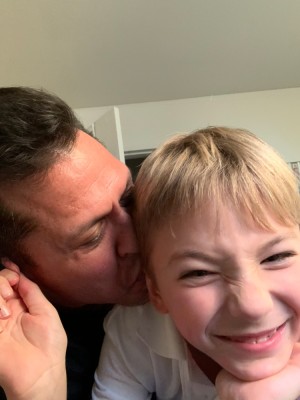 This kid in the picture.
He's the reason why I signed up to do Mind for the second time.
It's very clear to me that part of his and my mission in this life time is to make each other better. We can be best friends and we can turn on each other quickly. Family therapy is helping. I also realized that I need to do some of my own work on my own shit that he's triggering. Meditating every day over the last 5.5 weeks has been that work. Here are some of the things that I learned or remembered while sitting on my ass.
- I procrastinate a lot before meditating. Once I'm in it, it's not so bad.
- Even the 30 minute meditation today went quickly.
- It's best to sit in the morning. The afternoon and evening bring more intense thought chains, and I can forget to interrupt them and go back to my breathing.
- I have a lot of thoughts, but I am not my thoughts.
- Compassion meditation (metta) reminded me that everyone is doing the best they can at any given time. I also realized that people who have wronged me are trying to teach me something. If I don't learn the lesson from them, they will show up again in another body to teach me the same lesson. Better to learn the lesson, thank them, and then let them go out of my life.
- When intense feelings like anger or frustration surface, I don't have to allow those feelings to rule my actions. This is particularly true with my family. Over the last 5 weeks, I've been much more likely to stay calm, be present, defuse situations, or just walk away and get some time.
- The biggest gift we can give is our full attention. This means full presence, no screens, no multi-tasking.
- I owe this to myself for a few moments every day.
- I owe this to my husband for a few moments every day.
- I owe this to each kid for a few moments every day.
I've been giving B at least 15 minutes each afternoon or evening where he decides what activity we do and we do it together. Wrestling, nerf gun wars, making Lego buildings have been staples. At the end of special time, I ask him to meditate with me for one minute. Mostly he squirms around and asks how much longer. But it's a start.
I met my goals of meditating every day, and I think I commented on each one of every teammate's blog posts, which is always my commitment in program.
My goal is to keep meditating each morning for 10 minutes, and sometimes in the evenings. I know from past experience that I tend to slip away from good habits when I'm not on a Kenzai program. So when I lose the daily habit, I need to remember that I can always come back to it - especially when things get tough with B again.
I think that both Mind and Reach are great programs for me to do annually.
SGF - how beautiful to finally have you as my trainer, and how funny and perfect that you - my favorite distraction - should be my coach on focusing. Thanks team, for the support - special shout out to Jenny for modeling vulnerability, which helped me to be vulnerable as well.
I've been enjoying my winter weight gain (up an inch in the waist since the end of Oct), and look forward to starting Kenzai Marathon in January.
---