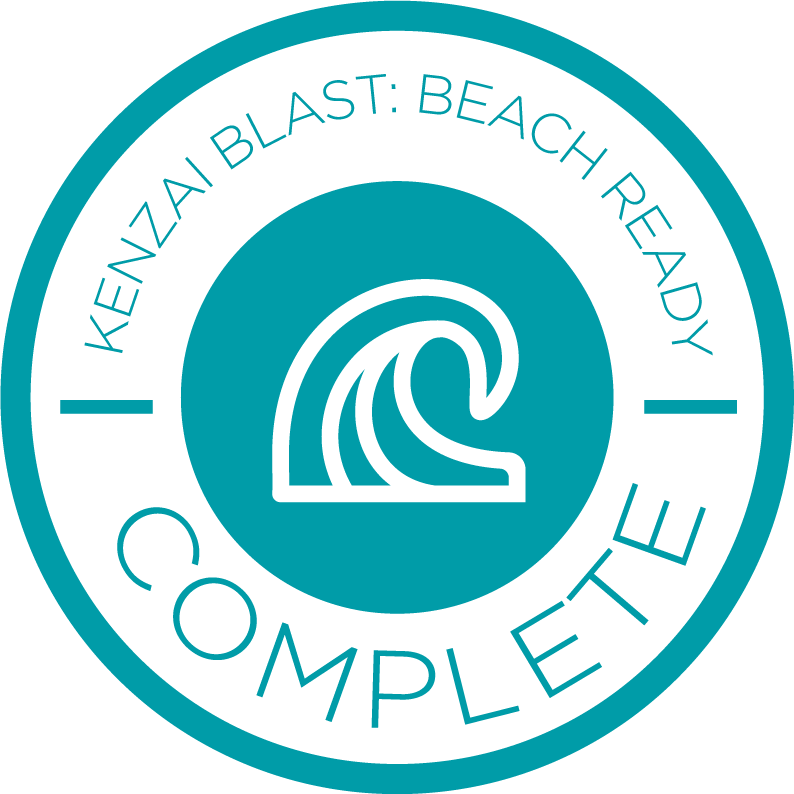 Pics: me blasted by the final workout. I always miss Asian food most on program, so we went to Korean barbecue to celebrate the end of Beach Blast.
Final workout of 20 one minute Blasts was a killer. While it was tough, I was pleased to find myself moving with grace and efficiency in each exercise. Two weeks ago that wasn't the case. I love that Kenzai teaches us over and over that consistent dedication will lead to progress - this time in my ability to do intense bursts of strenuous activity.
Unfortunately, I didn't see progress in fat loss. It's disappointing because I was 100% compliant with exercise and 95% with diet. I don't see a difference in pictures, and the tape measure says I lost just half an inch on my wast line. I think that one month is just too short a time to see progress. No worries. My actual peak days are 2.5 weeks away. I'm going to jump into two weeks of Chisel to get ready for Kauai at the end of the month.
I loved the energy of team Hanalei. My last two programs had lackluster team energy, so it was great to have the support, playfulness and banter of this team. I think I met my commitment of commenting on all blog posts. It was so fun to do a program with Cousin June - you've been powering on program since January - it's amazing to see such athletic commitment at almost 60 years old. You are a such a badass. Thanks Hanalei - I look forward to seeing your great pics on your peak days.
---