Shoulder Flexibility
Aug 16th, 2019 at 11:47PM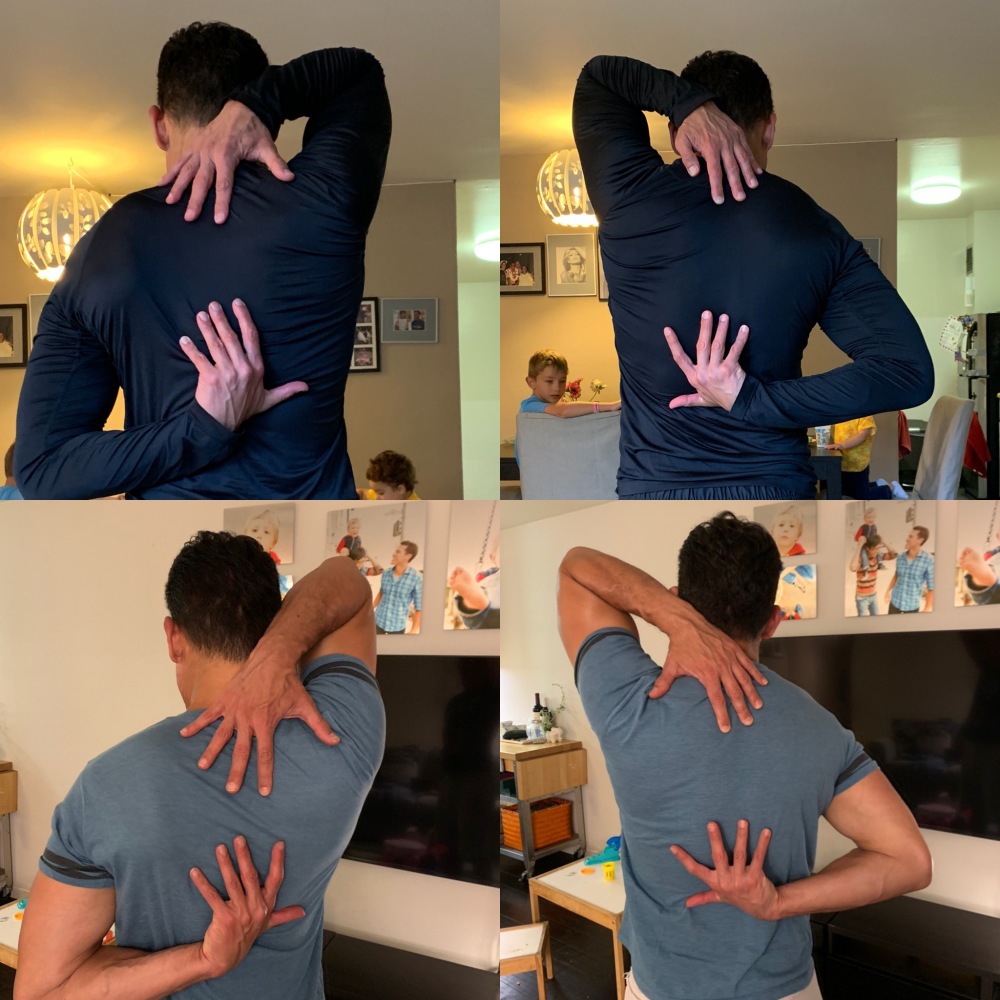 Shoulder flexibility is one of my goals and I've been pretty diligent with shoulder exercises, including some days, subbing a 20 min shoulder flexibility video for the skillful movement section.
https://www.youtube.com/watch?v=Ywv4agkhHOU
In the baseline to week 5 comparison, I can see some progress, especially when my right elbow is up, but I would like to see more. I wonder if there is a way to PNF this stretch to get more progress. Ward?
Tweet