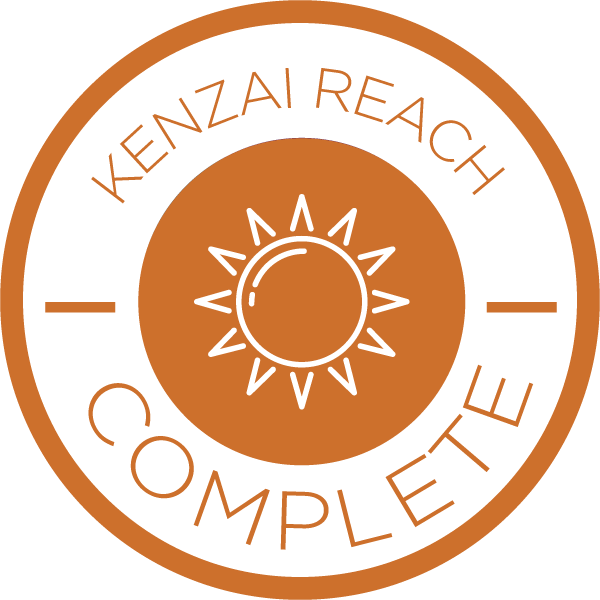 A New Athleticism
GRADUATION POST
I've considered myself an athlete since I was about 11. I've been able to catch, throw, hit and kick things well. I can run fast and far. In all my athletic pursuits, I gave some attention to stretching; in what I now know is the incorrect way - deep stretching before athletic events. My flexibility was okay in some areas. In other areas I knew it wasn't - my hips and shoulders in particular, and I just chalked that up to genetics.
Reach showed me that I've been ignoring a key aspect of athleticism: flexibility. I've now giving attention to that for two months. I see increased flexibility. I also feel stronger in a different way. Not that I can lift more, but holding a good warrior pose for 6 deep breaths takes a type of power that I've rarely felt before. I feel more graceful in my movements. My shoulders have really opened up. My hips? Well, there are always areas to keep working on.
This program came at exactly the right time - starting right as I had a second kid. I don't think I could've done any other program right now. With Reach, I didn't have to leave my house.
I plan on doing the morning stretches every morning. I think I'll be successful at that. I enjoy them and they are fast. I will also do the evening stretches every night. This will be tougher, because I really don't enjoy them. I'm going to take a yoga class on Tuesday mornings (I start tomorrow). I have the benefit of being married to a yoga instructor, and having him coach me through Reach has been a great experience. I'm going to do 30 min sessions with him 2x/ week.
I also think that Reach is a program worth doing more than once a year. It fits nicely into my life, and takes less time commitment than other programs (KB3 was a brutal commitment). So I'd like to do another run at Reach maybe in 5-6 months to keep progressing.
Murch, you are a trainer extraordinaire. You could've nudged and chased me a lot more than you did, but I think maybe you knew that I was doing the best I could juggling this with other priorities, and let me figure it out for myself. Miranda, you are beacon of positivity. The Kenzai family is so luck to have you. Thanks so much to my team for all the comments and love. Congratulations for getting through another great Kenzai program.
Tweet