best (and worst) workout partner ever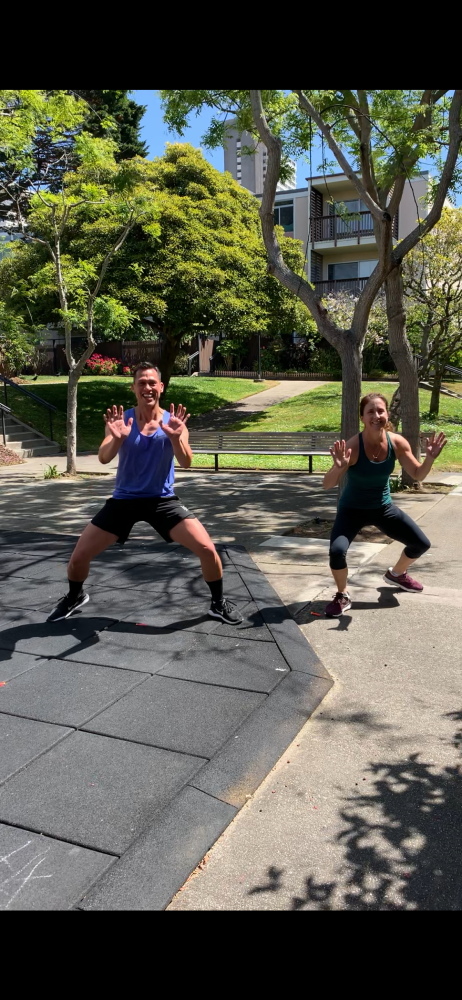 There may have been a lot of wine.
Also fries.
Bestie Kenzai trainer Malia visited this weekend, which means I worked out hard and I indulged hard. The wine started at brunch and kept flowing through dinner. It was kind of a perfect day. Chisel workout (as you can see - we dare to frog walk and yahoo jump in public), followed by amazing brunch including this incredible grilled zucchini bread with whipped butter (that counts as breakfast veggies, right?), and sparking rose (which is a fruit snack, right?), then a bike ride through Golden Gate park that somehow ended at a wine bar. We made it home to scream at the television - cheering on the University of Hawaii men's volleyball team in the national championships (Malia knows the names of all the players - cougar much?). Unfortunately they lost but with a valiant effort. Then off to a fantastic dinner including my husband with - yep, more wine, amazing roast chicken and shoestring fries. If you're going to indulge, go hard, right?
Nursing a hangover now, but heading out with Malia for Sunday cardio run.
Back on track now - let's go hard these last two weeks.
Other photos: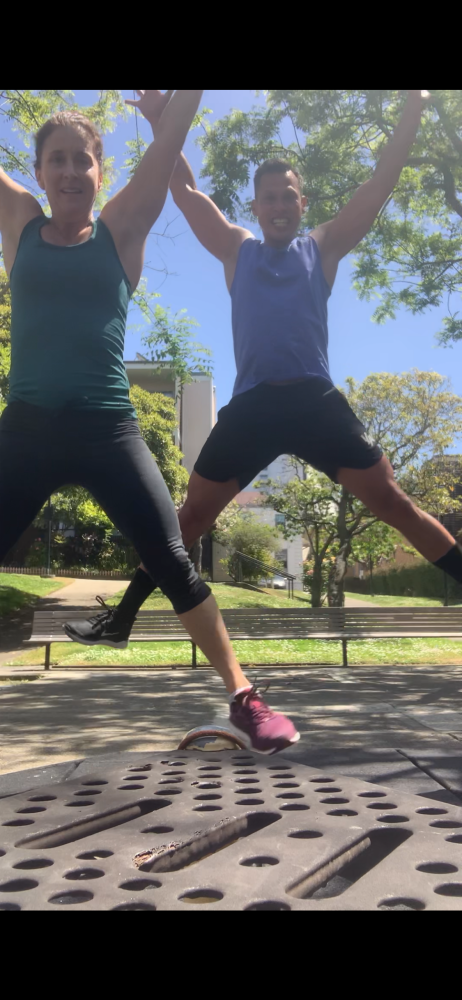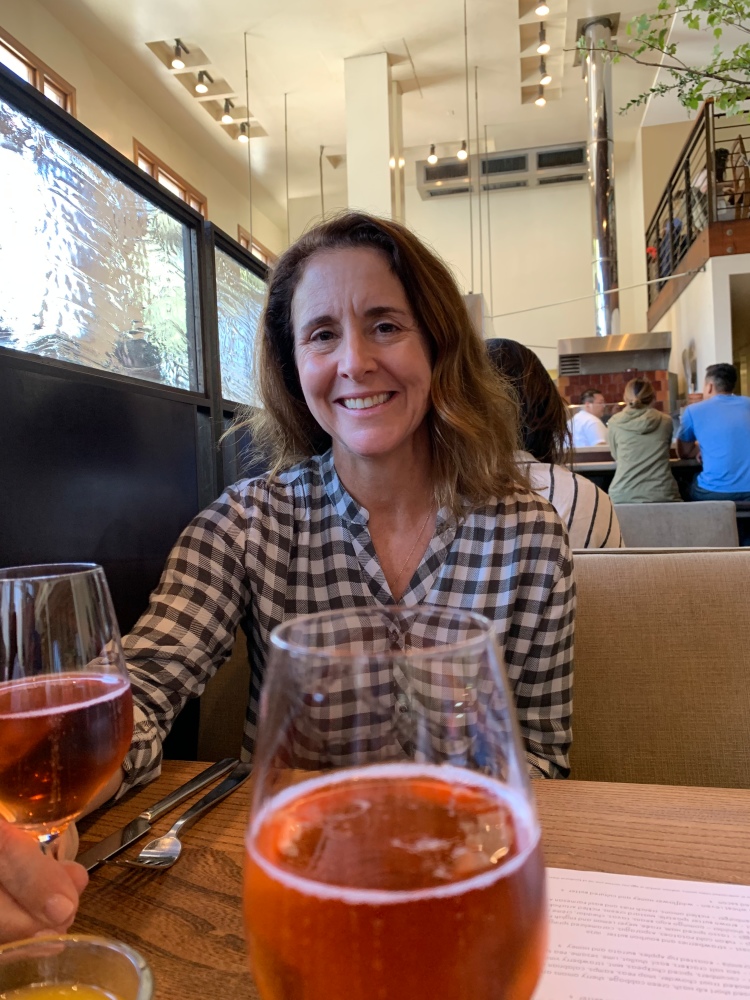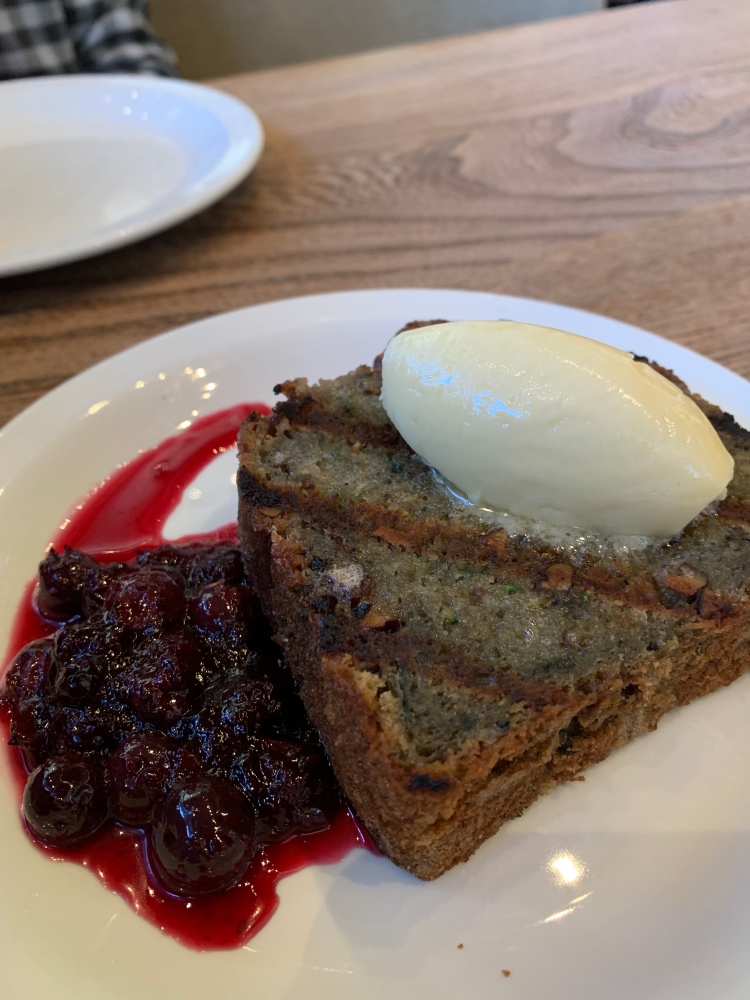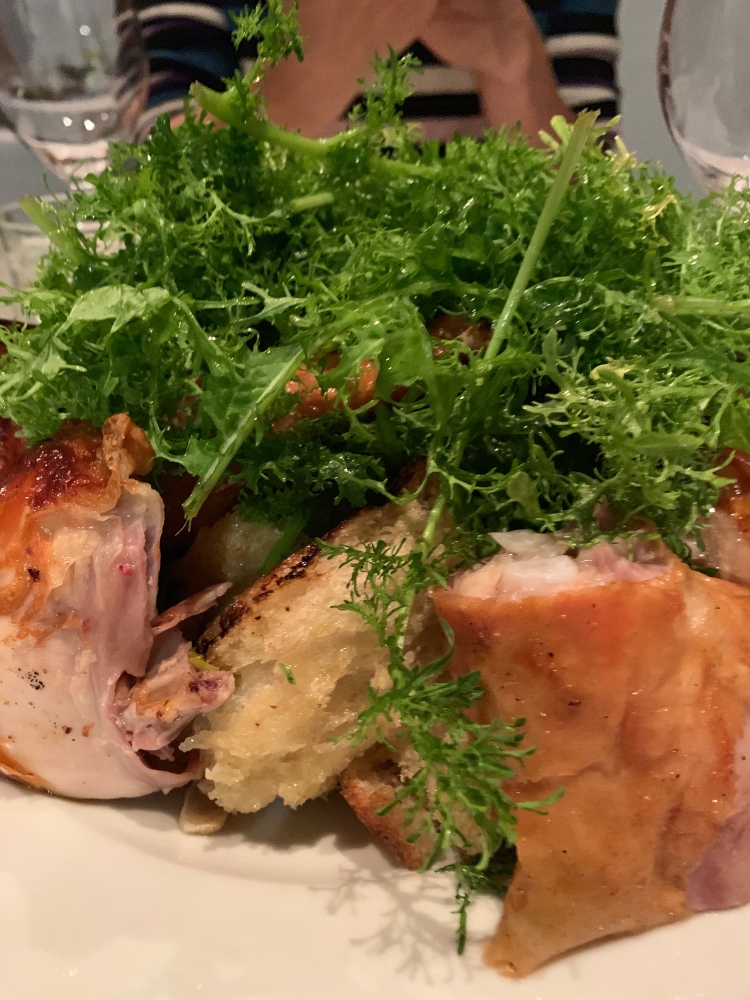 Tweet