Progress and Not
Jul 24th, 2019 at 10:12PM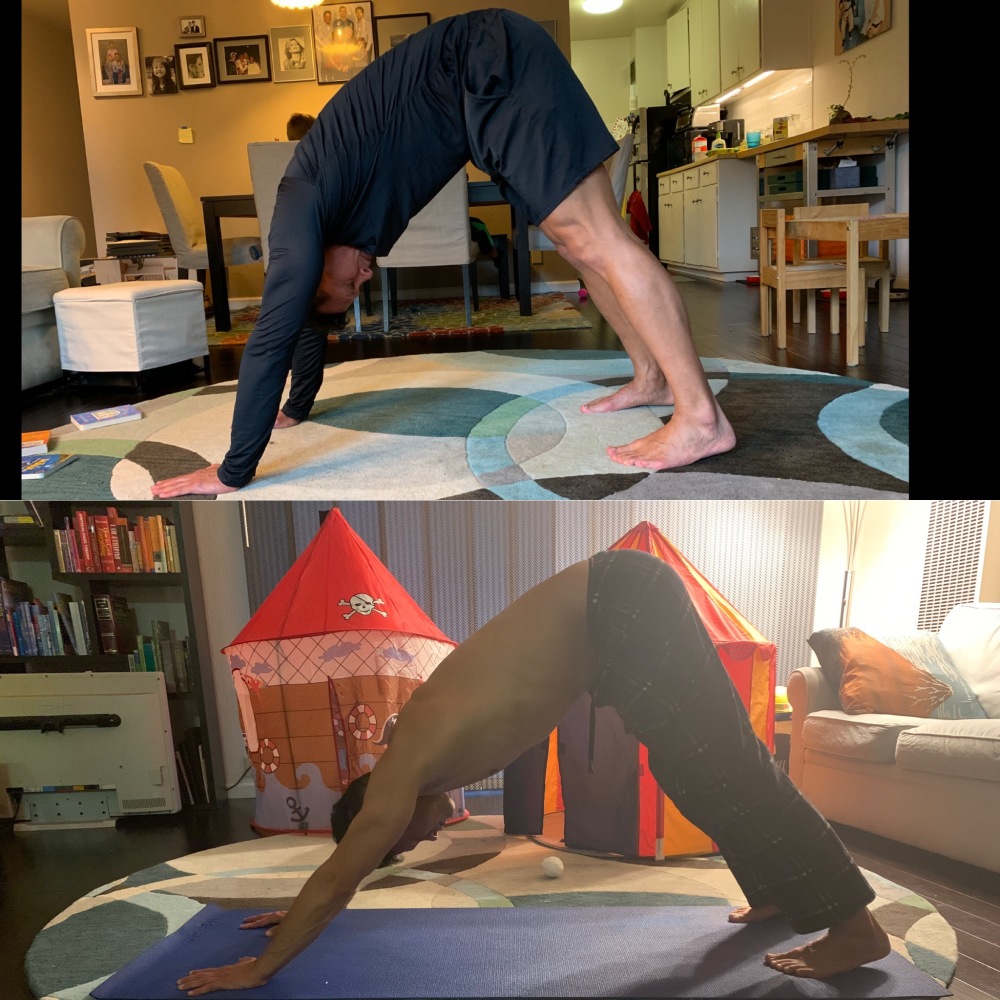 First of all, those Cossack stretches are the worst physical activity I've ever done. They were so uncomfortable and I looked nothing like that damn flexible dude in the photo (hey Thomas). There was no way I could keep a flat foot and I had to grab two yoga blocks to hold onto because I couldn't put my hands on the floor. Anyways, I cursed and screamed through the minimum time on each side. Onward.
Progress: I can see progression in my downward dog. My recent (shirtless) downward dog is actually looking yoga-like compared to my curved shape from my assessment.
No progress: conversely, in the shoulder flexibility progression I seem to have gone backwards. Despite working on shoulder flexibility every day, my flexibility seems to have gotten worse.
I know that there are too many variables to assume that I have gotten better or worse in just two snapshots. But hopefully the downward dog trend continues and the shoulder flexibility trends the other way.
Despite my intentions, my diet hasn't been tight. Given the lower calorie burn in Reach, I've seen some weight gain over the past two weeks. In reaction to work stress, I've succumbed to afternoon sweets (yesterday, I went out and bought a cookie at 3. It was delicious. I never go out to buy cookies), and evening alcohol. If I want to maintain or lose body fat, I need to lock it down.
Other photos: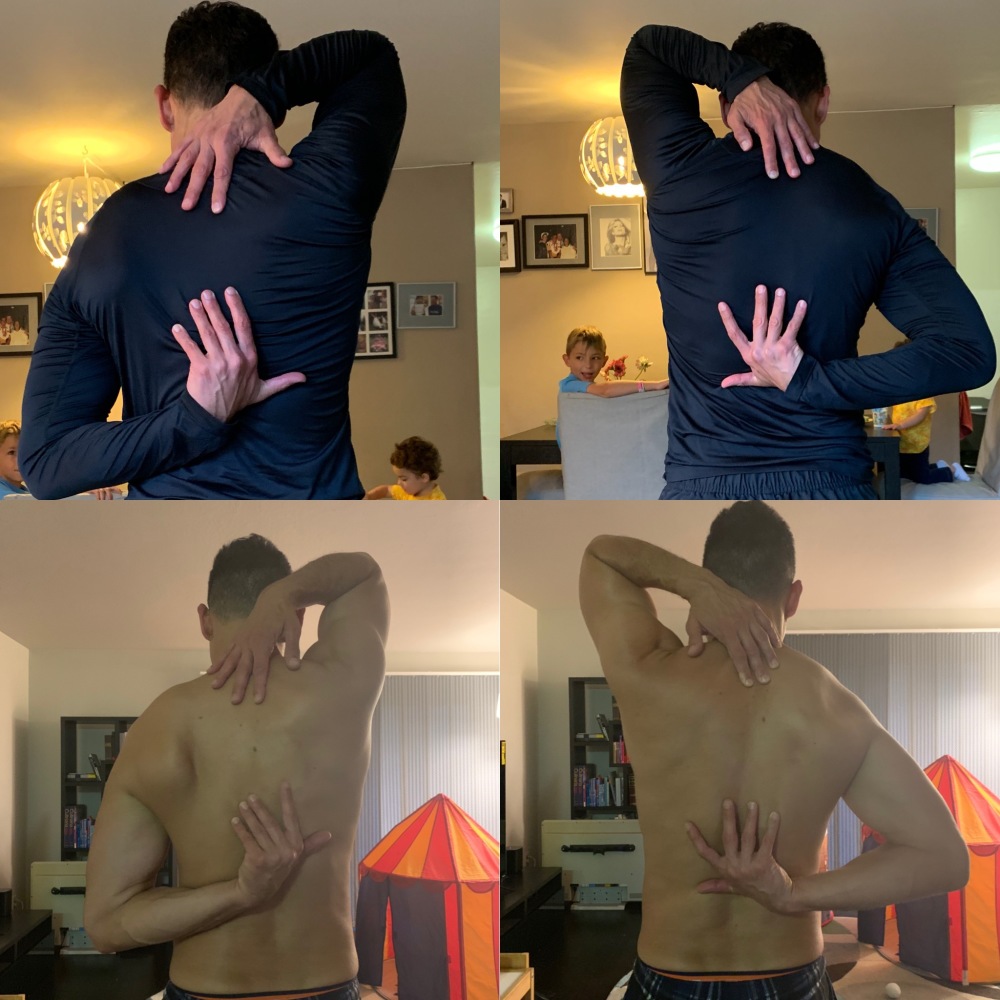 Tweet