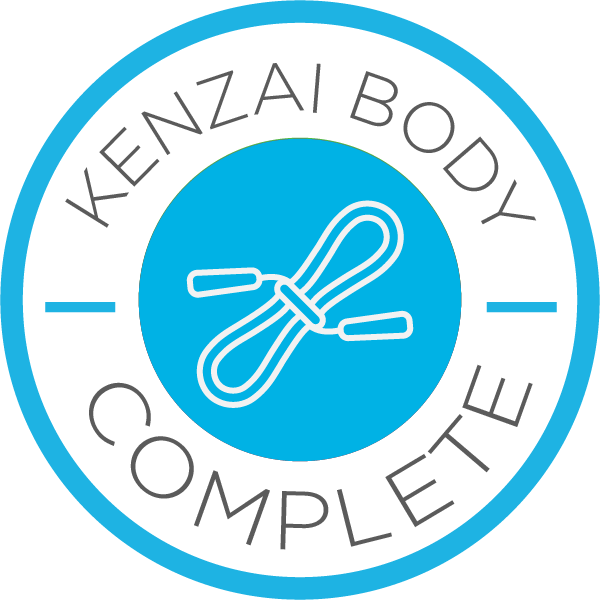 Things I Learned Along The Way
GRADUATION POST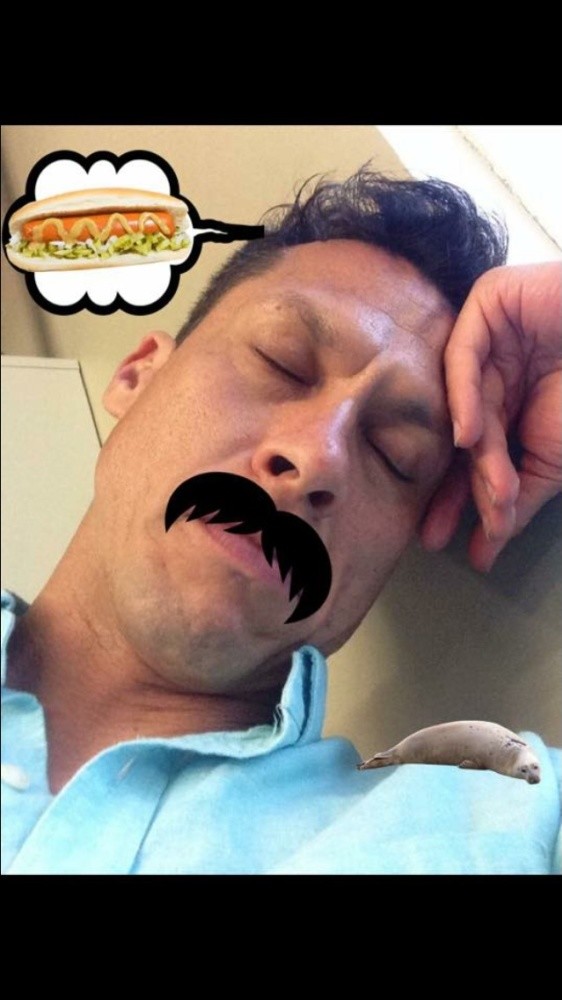 The main lesson of Kenzai hit me on about day 50. It's that this isn't about fitting into the skinny shorts or seeing abs (although I like fitting into the skinny shorts and I see my abs almost peeking through). Kenzai body was learning what fitness looks and feels like for Ed at 43. I learned that I'm not going to have the body I had at 25. And I definitely am not going to be able to eat the shit I ate then and still have that waistline. But I learned what it takes to feel powerful, athletic, sexy and healthy at this age. I learned that I can do it with a busy career and a family. I learned that it will take a lot of work. I learned that it is impossible without a community of people to cheer, motivate, support, and critically, make fun of me along the way. Here are some other things I learned.
Fat is not the enemy. Neither are carbs. I knew this before, but all that low-fat shit from my formative years in the 80s and 90s had an impression on me. For the past three months I've had half an avocado, a poached egg, two pieces of toast, about half a steamed sweet potato and a cow's worth of yogurt to START my day. And the inches fell away and the energy shot up.
Restraint is hard. I have major FOMO. I live for experiences and often those experiences involve eating and drinking. The main reason I engaged in Kenzai was for an exercise in restraint. And I didn't suck, but I wasn't the best at it. I snuck glasses of wine and non-compliant meals. The siren song was always a combination of salt, alcohol and socializing. I thought I would do better.
Discipline is not perfection. While I did succumb to temptation, I was always able to recognize when I had gone off track and correct myself. And over time, I realized this long term focus is what it's about. I cheated and had alcohol 4 times in the final month. I was drinking 5 times a week before Kenzai. That's a huge life change and I can see and feel the difference.
Social media matters. If I am to believe my Facebook and Instagram, all my friends have thin waists, perfect skin, and spend their time eating fried chicken and doing day trips to Napa Valley. Kenzai blogging flipped that script. We showed ourselves to each other almost naked on a weekly basis. We shared triumphs and fails and the banality of daily life and somehow it mattered and was interesting.
I'm really good at exercise. This was my strength coming in and it stayed with me. I did more sets and more reps than the max each time. I exercised for 87 days consecutively. Unfortunately, a grueling travel schedule on day 88 killed my streak, but I'm really proud of that accomplishment.
Jumping rope is really boring. I've gotten really good at it. I go around the block for a change of scenery. I'm looking forward to going back to running which I love doing.
Eating healthy is fun. Eating healthy is boring. I've learned to crave my avocado breakfasts. I'm excited that I tried some new recipes that were thrilling and healthy. But I'll be real, no matter how many Cora L or Naoko P recipes I try, there comes a time when I'm eating steamed chard again and i would kill a man for a burger.
The C spices are my best friends: cayenne, cumin, curry, cinnamon, cardamom. Smoke paprika is pretty helpful too.

My biggest inspiration. It didn't come from Patrick or our trainers. It didn't come from those who made the most physical progress. It came from Meghan J, who struggled from day 1, who hadn't exercised consistently before coming to Kenzai, and also had to overcome arthritis. Who had numerous typos along the way including binging on chocolate chips in the last week. Who was really honest with us about her struggles and triumphs. Meghan - in witnessing your two step forward, one step back progress, I really saw what the journey to health and fitness feels like to someone for whom this isn't automatic and easy. And you MADE it. You did this program for a quarter of a year! And each time when I was thinking - I'm bored, I'm not getting the results I want, I hate these damn bands, more f----- metronomes? ugh!, I don't want steamed broccoli! I saw you plugging forward and somehow I felt like I had made a tacit promise to plug forward with you.
Some more shoutouts. Malia H - trainer to all, and friend to me. We've been training together since high school soccer, and I would've dismissed Kenzai as a fad if you hadn't endorsed it. Thomas and Nate, our personal trainers extraordinaire- I love the style of cheerleading, consistency, patience and humor that you bring. Nate - your perfection challenge was very helpful in moving me out of the valley. Sum D - my Kenzai sister. I've really enjoyed getting to know you on this journey. When I started, one of my biggest fears was how boring it would be to read blogs about working out and eating bland food. You figured out how to make these hilarious and interesting. Can't wait to have those glasses, let's be real, bottles of wine together when I visit for the Australian Open.
This is just the beginning, right? I'm going to go have a burger and a glass of Dry Creek Zinfandel (Malia, I'm writing that to incite jealousy) with my boyfriend to celebrate today. Tomorrow I'm having a big mothers day brunch. Monday, I'll be back to avocado toasts and steamed veggies.
Onward.
Tweet