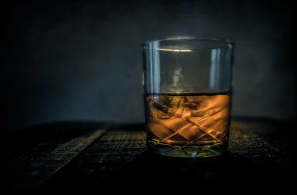 Hey All,
If you are currently on a program, then you probably missed by Kenzai Note about trying to find balance off program. Hope you enjoy and relate. If you have ideas of things that have worked for you, please leave a comment.
https://kenzai.me/life_notes/afb14d29-d005-4801-851f-4df6ac195f96
Here's the text:
I've never been good at life balance. It's my nature to go 100% at something while I deemphasize other areas of my life. So I will fully immerse myself into my career for a couple of months, then pivot to really embracing one of my hobbies like cocktail mixology, playing soccer, or raptor bird watching (the three don't work simultaneously – trust me, I've tried) for a few months. And while I always make sure that my family gets my attention, even this has ebbs and flows. Something in my life is always wonderful, and something is always on hold. I find balance not in a single moment, but over the course of a year or two.
My relationship with fitness is similar. When I am in a Kenzai program, I'm (usually) fully focused and dedicated. Fitness is a priority and I make sure I exercise even if it means I have to reschedule a work meeting, or skip the first half of my son's soccer game. I know how to lock down my diet almost without thinking about it. I use the food scale just for confirmation.
And then after every program, I make a plan to maintain my progress. Executing that plan has never worked perfectly.
If you are reading this Note, you are not in a training cycle, but still paying attention to Kenzai. It's likely that you too are trying to figure out how to balance maintaining health and fitness with some freedom to enjoy dining and socializing. This is the period where we don't have to avoid the chicken wings at the Super Bowl party. But figuring out how to live a little and still prioritize fitness maintenance can be an elusive challenge.
Here are some things I've tried.
Generally Eat Healthy + Exercise Almost Every Day
The plan here is to stay with the general principals of Kenzai, while leaving room for the fun stuff I can't do on program.
Pros: It tests my ability to apply the principles I've learned in "real life". I actually do see how I've incorporated many things – veggies for breakfast, regular fruit snacks, meals that are half veggie, quarter protein, quarter starch. I usually manage to exercise every day.
Cons: Inevitably, I start making more and more exceptions. I let myself eat the cookie. I go out with friends. Isn't it great to finish the day with bourbon and one ice cube? As my exceptions expand, so does my waistline.
The 80% program
With Kenzai membership we have the opportunity to participate in numerous programs over the year. But I don't want to run strict in all of them. So I tell myself that I will do Chisel but I'll be 80% on the diet. I've made index cards that allow for two food and two alcohol indulgences per week.
Pros: In theory, this is an amazing way to go through a program. I love having the commitment, daily lessons, and team of a program. But I like having a little flexibility for fun on the diet.
Cons: In practice, I haven't stayed on track for more than a week. I start taking more indulgences that I don't count as indulgences. I eat free office M&Ms, or the damn girl scout cookies people leave in the kitchen. As my indulgences increase, so does my waistline. My final blog will admit that I didn't quite get the results I wanted, but I feel good.
Fad Diets
Here are some things I've sampled when off program: fat flush, carb-free, paleo, intermittent fasting.
Pros: I get to test the programs that my friends drone on about.
Cons: I never last more than three weeks. This is especially true if the program requires me to be hungry for a portion of the day – I'm looking at you, intermittent fasting!
There's another strategy that I could employ here. I could accept that over the course of the year I will have peaks and valleys in my fitness. I could predict and expect that in the 6 weeks or 3 months of a program I will feel amazing and get great results. And then accept that in other periods I'll enjoy socializing, bourbon and chicken wings (I really like bourbon and chicken wings) and that my pants will feel tighter in the waist at those times. I could embrace the cycles in my fitness, because those cycles apply to all areas of my life. I could accept that there is healthy behavior which is about regular exercise and good food, but allows leeway for other things, and then there is focused fitness which is about discipline and strictness over a limited time period. Then health would be consistent, but fitness would have planned cycles. I could accept the rhythm of it all.
Sure. Maybe next year.
---