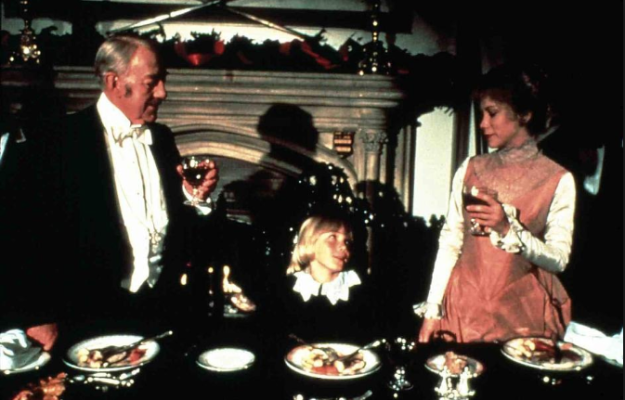 Being an American, I first heard the term "fortnight" from the 1980 flick Little Lord Fauntleroy with Sir Alec Guinness and Ricky Shroeder. Since then, I've tried to use the word as often as I can without sounding like an a-hole. In the US that's basically impossible. But not this time. Fellow Iron Warriors (and in fact any Kenzai person in program right now), I invite you to the Perfect Fortnight Challenge.
This virtual competition starts Monday, 22 Oct and finishes in a fortnight on Nov 4.
Many of us experience mid-program lull. This competition for Week 6 + 7 of Iron is designed just for fun, to bring a little spice and energy to the mid-program doldrums.
Here's how it works – one can earn 10 points per day for doing the stuff you should be doing on program. Multiply by 14 days for a total of 140 possible points. Here's the daily point breakdown:
3 perfect meals - 3
All snacks perfect - 1
No non-compliant food or alcohol - 1
Workout completed - 1
Warm-up AND Warm-down done - 1
Commenting on at least 2 Blogs - 1
Minimum 7 hours* sleep - 2
Daily Max Points - 10
*As sleep needs vary, individuals set their own minimum; it should be the amount that helps you feel rested and energized in the morning.
Most of us are nailing the exercises but when we slip, it's around diet, rest and community involvement. So this competition is designed to focus on those things.
Prizes: The winner from each team gets bragging rights, and Patrick will mention them in a video shout. I'm also trying to get a Kenzai t-shirt from HQ. TBD. In event of a tie, I'll flip a coin.
All contestants will track their own results on a shared google doc. If you want in, message me or send me an email (to ed.center@gmail.com) and share your gmail address with me. I'll enter your name and share the google doc with you. You can message me up through Tuesday, Oct 23 and retroactively enter your points. The google doc is also great for leaving notes to encourage each other, or talk smack.
This should be motivating and fun, not stressful. Smack talking and playful teasing are highly encouraged! Join in and bring your results from rags to riches like Little Lord Fauntleroy over the next Fortnight.
---