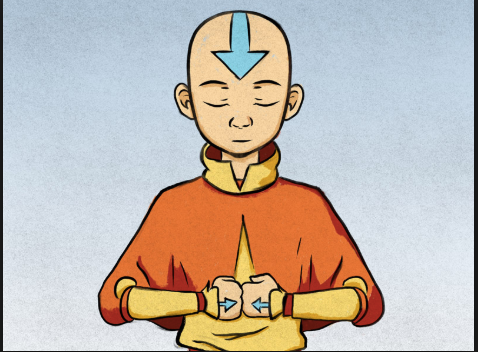 Okay, stop the thought chain by focusing on my breath. I got this. Here we go.
Inhale deep. Exhale 1. Inhale deep.
This is so boring. I'm bored. Oh -
Inhale deep –
but it's good for you. Meditation is the kind of boy that you do take home to mama. It's good for you. It's handsome – I mean we all want to be calm and collected and fuck -
Exhale –
was that 4? I'll start over 1 – I mean it seems cool, shit Cecilia want to fucking levitate. That chick is crazy I love her I can't believe we missed each other over the holidays – FUCK
Exhale (I should just start at 1 again) keep exhaling.
Be present.
Awareness.
You know that metaphor of meditation being the kind of boy that you take home to mama would make a good blog. Maybe I should just follow that train of thought and then I'll have something funny to write about. Because meditation seems cool and is pretty and is definitely good for you, but is sooooo boring, so it's like I'd rather have a fling with a bad boy like what's a good comparison – Chisel? Kettle Bells? No Chisel is definitely that bad boy of the Kenzai programs. Maybe that's why I keep going back to it. But I also keep going back to meditation, I mean this must be the 9th time I've tried to start a meditation practice, but it's so hard to maintain because while I like having meditated, I don't like actually meditating and WHOA
Exhale whooooooooooooo
what number is this I'll start at one again whooooooooooooo
You know it would be cute if I did this blog from being inside the meditation instead of just making that cute-ish comparison as the kids say that would be so "meta" and also is there anything that says I can't move while meditating because I feel like if I pulled my knees to my shoulders that would feel really good and isn't yoga or tai chi just basically movement meditation? And HOLY SHIT my timer is going off already- WOW that was five minutes of meditation it went by so quick I'm so good at this and I'm going to feel so grounded today.
---