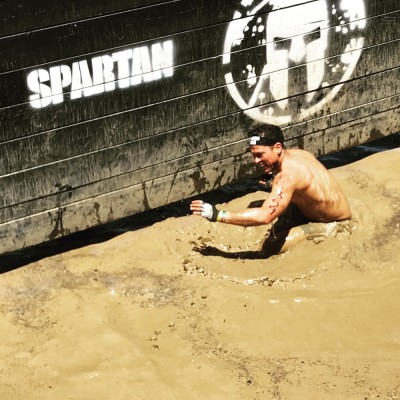 Last Sunday, I completed the Spartan Race that I've been working towards for about eight weeks. Here's what I learned:
Altitude Sucks. I had trained for the obstacles and I had trained running up hills. I was in no way prepared to do all of that at Big Bear ski resort. The race starts at the ski lodge at 6700 ft and promptly proceeds straight up the mountain for about 4 kilometers. Less than a kilometer in, I was gasping for breath. I yelled at my teammates, I'M WALKING THESE HILLS, and that was the last major breath I was able to get out that morning. My younger teammates seemed less impacted by the lack of air, but were nice enough to slow their pace and stay with me.
Obstacles Rock. The main features of a Spartan race are the 20 or so obstacles that challenge the racers. I saw these as opportunities to stop running for awhile. I successfully completed 17 out of 20 obstacles. I was particularly adept at jumping and strength obstacles – thank you, Chisel. I was disappointed that I didn't get up the rope climb even though I had practiced for it.
At some point doing the race, I shouted to my teammates, "Their motto should be, 'SPARTAN RACE: It's fun in retrospect!' That's actually how I feel. It was grueling. I hated so much of it. But I would absolutely sign up for another.
At sea level.
---