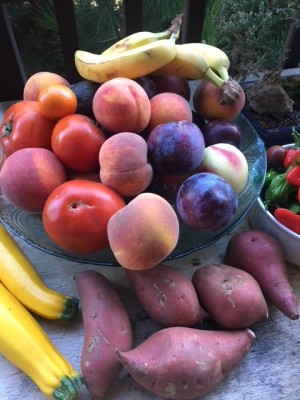 1) The Basics: Where do you live; what do you do for work and/or play?
San Francisco, I work for a poverty fighting non-profit, I love soccer, running, generally being social. My nerdy hobby is raptor bird watching (it's currently migration season and there are some great watching spots in San Francisco). My husband and I have two sons ages 7 + 1.5. We call ourselves the #houseof8balls
2) If you're new to Kenzai, how did you find out about Kenzai and why did you decide to join? If you're a Kenzai veteran, how long have you been around the community and what program(s) have you enjoyed the most?
I think I'm in my fourth year of Kenzai. I know this sounds like a wussy answer, but I've really enjoyed each Kenzai program on it's own merits. Reach is different from Run is different from Chisel, all in great ways. Having said that, I think Chisel will be my go to program for awhile because of the results one can get in a short period.
3) Do you have any prior weight lifting experience?
I started lifting my senior year of high school. I've been pretty regular since then. I'm in this program not so much to learn about weight-lifting, but to do it in a focused way with the support of the community and the diet. Having said that, the lessons on Bench and Squat were great form corrections.
4) Why did you sign up for this program, and do you have any specific goals for yourself?
I'm focusing on gaining some muscle mass while dropping a little of the mid-section fat I gained over the summer. I also have some performance specific goals that I'll save for another post.
5) Do you have any weight lifting or training role models?
I like watching Jordan Yeoh's videos. They are fun, effective, and he's easy on the eyes.
6) Anything else you'd like to share with your teammates?
The Kenzai community is what keeps me coming back. At this point, I know how to workout and diet. But the accountability and fun of the team is what keeps me coming back. I'm thankful to be on a team with you all. Also super psyched to have Coach Matt who is one of the most knowledgeable and thorough in the Kenzai family. Coach Sara will bring us more support, TLC, and tons of fun. We are poised for a great program.
Early fall is a great time to hit Kenzai in northern California. This pic is just part of my farmer's market bounty this morning.
---