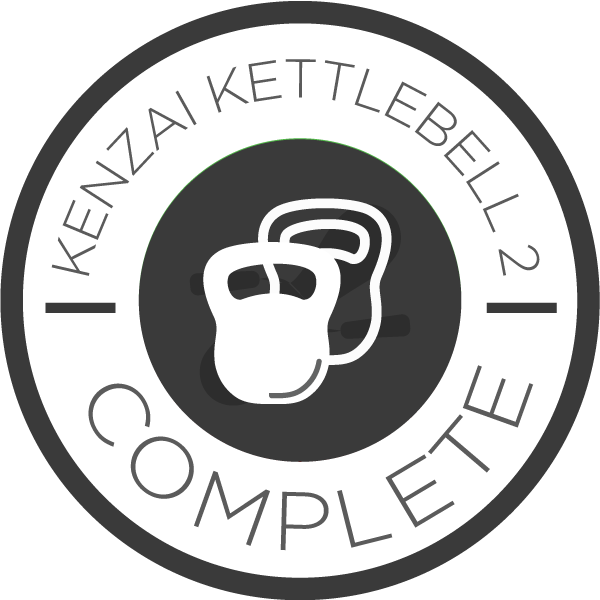 Bellz2 Bonanza!
GRADUATION POST
Mar 17th, 2019 at 12:41PM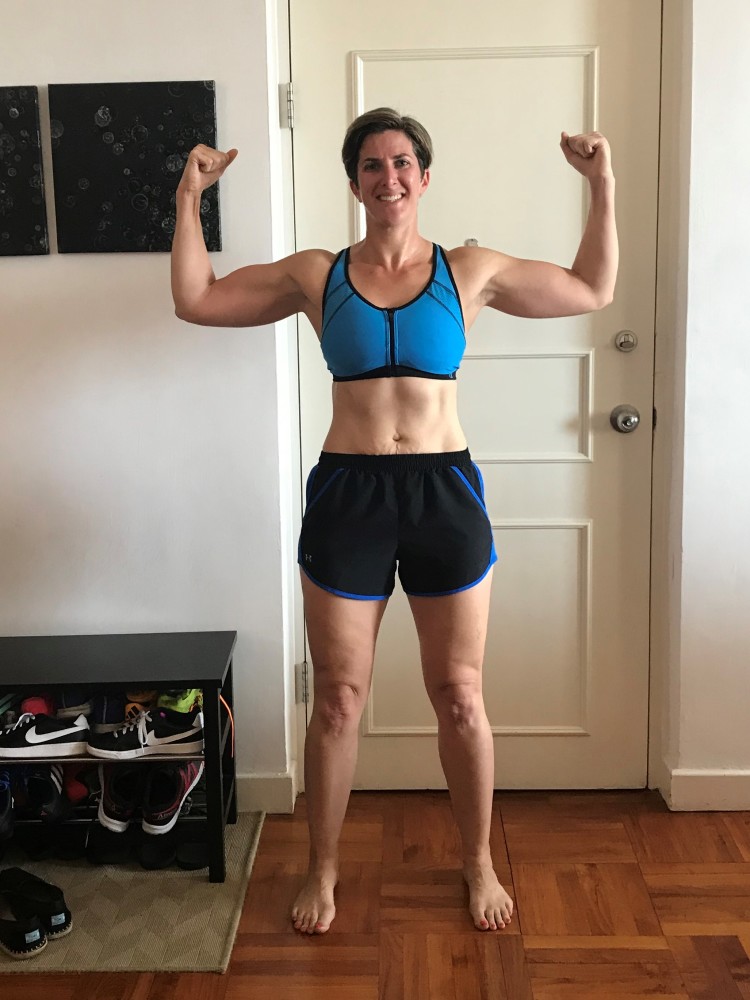 This program was tough. First couple weeks felt so good - short workouts - tore through them with gusto! Middle couple weeks they started to get a bit longer and I started to feel some fatigue. Last couple weeks workouts were painfully long - some days I totally dreaded them. And yes I'll be honest that using my dragon boat training days as my active rest and cardio days might have been a bit much! Wouldn't have been sustainable for a longer program. Been getting some niggles in the hips, knees, wrists. Body is ready for a break! But 42 for 42 workouts - COMPLETE!
Final workout was a fun one. Did a nice little few minutes to warm up mixing in some jogging in place, jumping jacks, scissor jacks, high knees, butt kicks. And then I tore right through the cycles with an 8kg bell in each hand - under 30 minutes start to finish. Was able to tap the screen with a finger without putting down the bells. Did feel so good to put them down for a minute rest between cycles though! Love the sticky finger workout as finale!
I was unsure at the beginning whether I'd overdone it on the bellz purchase, but I think I was spot on. Needed the 4kgs for a few exercises. Used the 8kgs most. Was able to row and one arm swing and some others with the 12kgs. Swings with a 16kg. And yes I did use the pair of 16kgs - for deadlifts. If they were available I might have liked to have some 6kgs for some of the bicep/tricep exercises where 8 was pushing it but 4 was light. When I was at the gym I sometimes subbed dumbbells for those to get the in-between weight. Why is it that bellz here seem to come only in 4kg increments???
As far as the diet - I was around 80-90%. I ate clean meals/snacks at home, always. Although here and there I will admit to sneaking a bite of chocolate. Very rarely missed a meal or snack. There were a few meals out that were in the Kenzai spirit but not the letter of the law - especially when on egg white and veg dinners - I didn't even try to keep that clean when out. And I will freely admit that I did not cut out drinking. I was more conscious/mindful of the choices. I don't drink at home. But when out with friends, at social events, dinners - if there is wine, I am in. Although I never let a hangover stop me from tackling my workout! (Or taking the kids to early morning soccer games!)
So that bit leads me to the question that I'm still trying to answer for myself. Is this the right way to do it? Have I found the sustainable balance? I didn't go into this program trying to lose weight but rather just to continue to work on my fitness. My weight stayed the same - it hardly fluctuated throughout from 161 pounds. According to my very inaccurate BIA scale, my muscle mass increased a touch and fat percentage decreased a touch - I don't trust the numbers themselves but the trend over time is there. And it's pretty in line with what I see in my weekly photos.
Would I be somewhat happier with the way I look if I lost 10 pounds? Yes.
Is it worth it to keep a strict diet almost 100% of the time? For the balance I want in my life, I don't think so.
Now the challenge will be to see if I can stay right here when not in a training cycle! I'll report back in a month - before I start Chisel!
Sorry for the long post! Thanks to Patrick and Nate for writing another great program! Thanks to Matt for guiding me through! And thanks to Team Nurmengard and my Kenzai friends for your support throughout!
Enjoy the post-workout muscle shots! Strong and proud! I am woman - hear me roar!
Other photos: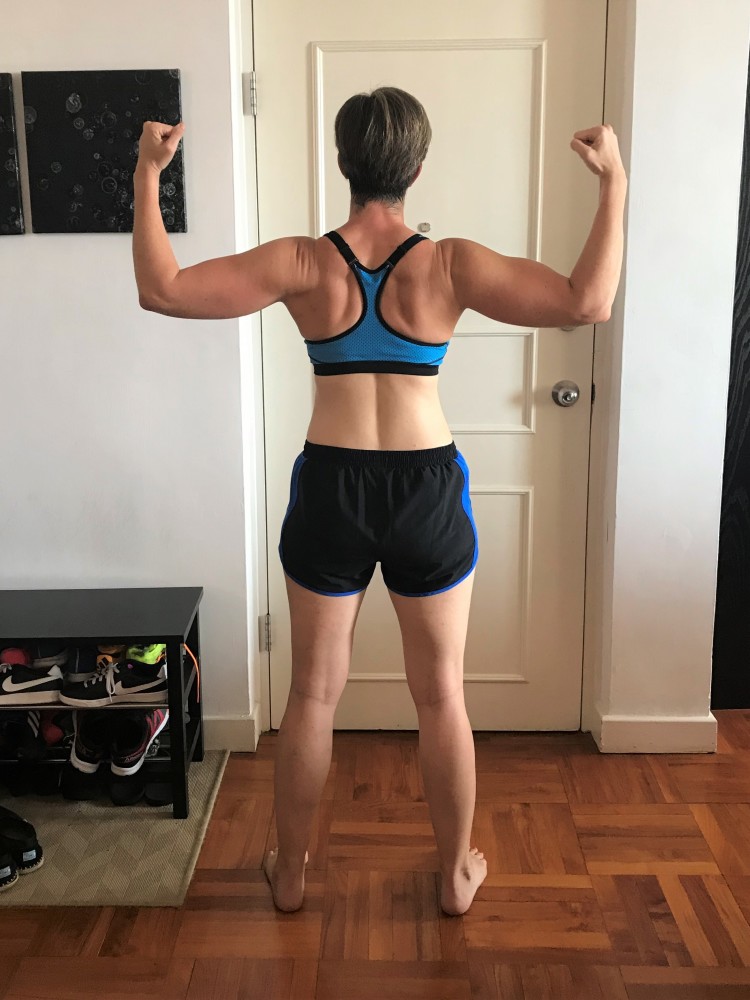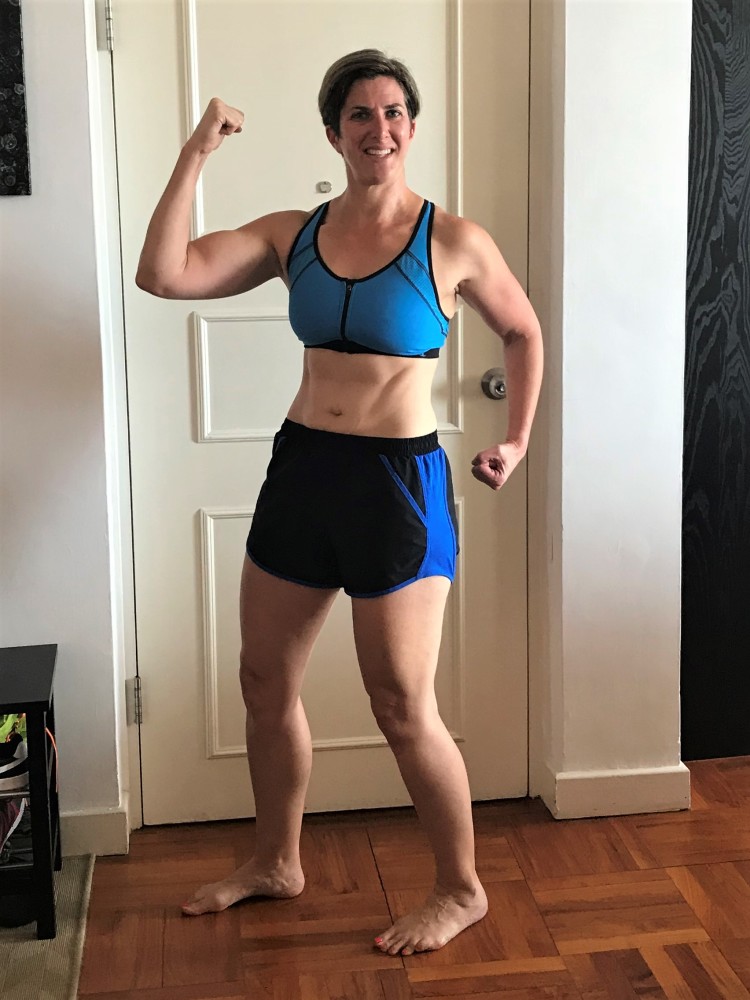 Tweet