It's the final countdown...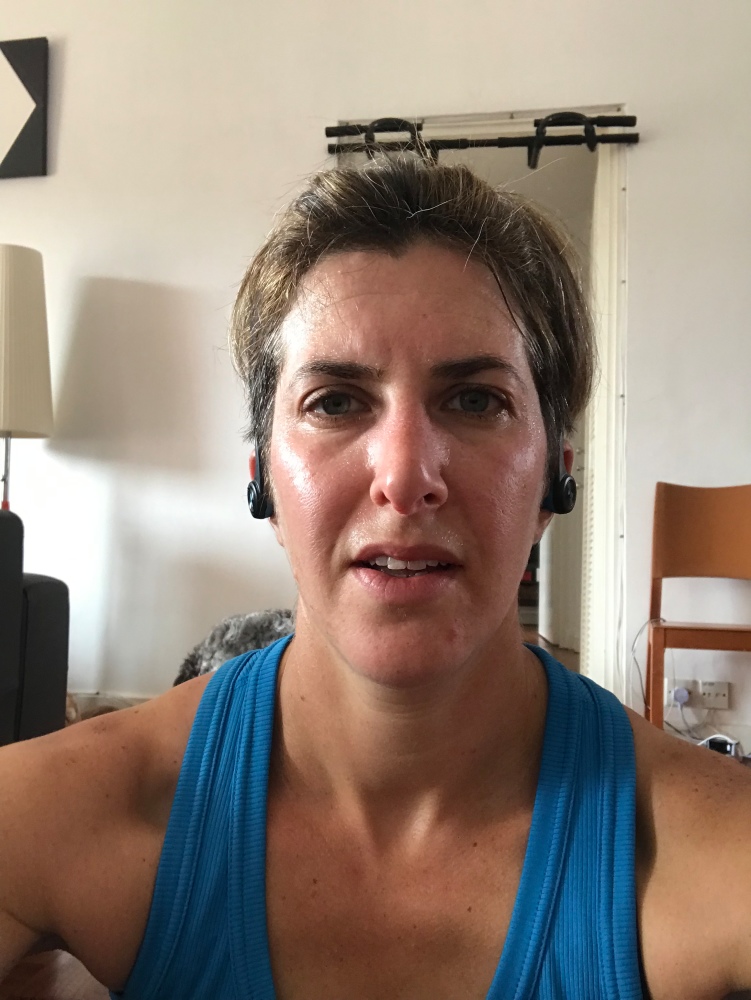 4 workouts remain...38/38 so far! Enjoying the bellz but ready for a change. 6 weeks is definitely the right length for this one!
Photo of me dripping sweat with the post-workout thank-heaven-it's-over buzz. And Stella with the getting-groomed-is-exhausting face.
Got in some extra cardio in the form of dog walking today. Took Stella to the groomer. Walked there - 20 minutes or so. Bussed back as I had groceries. But walked both ways for pick-up. It's a gorgeous day here - 75 and sunny with a nice breeze. I usually get in around an hour to an hour a half a day of dog walking...nice to do more in good weather as certainly I've had some rainy days lately with less - not great for me or Stella.
Let's finish with a flourish!
Other photos:
Tweet