Still plodding along!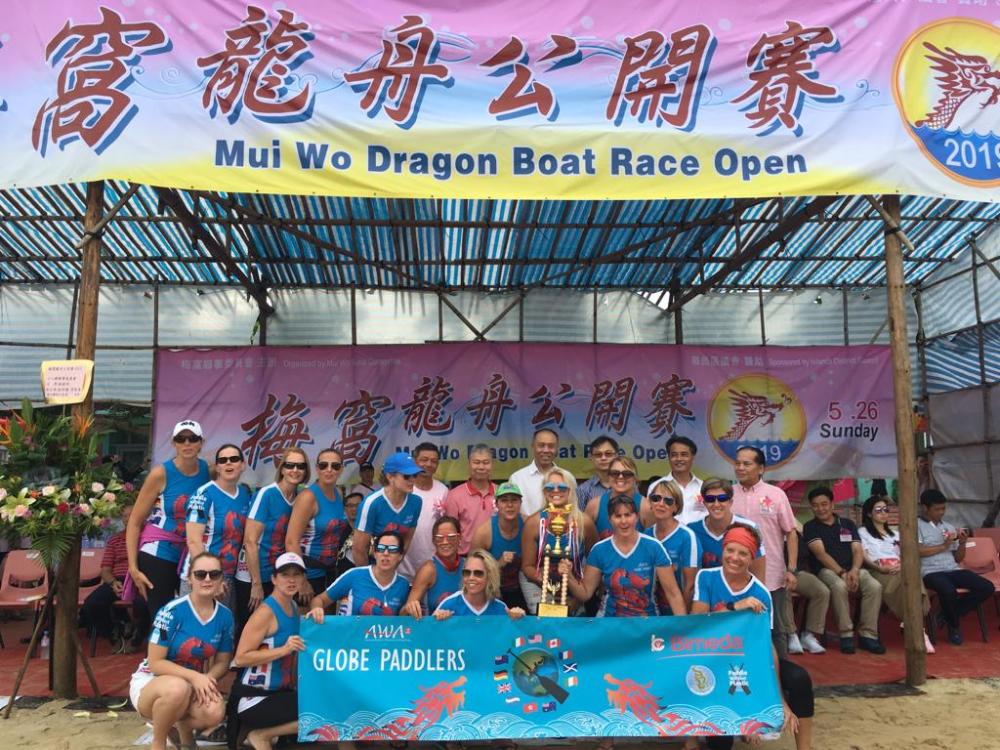 Hips and back have loosened up a bit in the last few days. Feeling much better and not having to spend quite so much quality time with my friendly foam roller.
Had a dragonboat race Sunday, complete with a couple hour rain delay which left us sitting around on the beach in wet clothes. Still fun...mostly. And we got a sweet trophy for making it to the finals (4th runner up).
I was bummed to miss the annual parents vs kids game for my daughter's soccer team on Sunday. But honestly my knees (and probably the rest of me too) is safer without it!
This time of year is always hectic but fun. Leaving parties, end of school year celebrations, dragonboat races and parties. I'm enjoying the balance of keeping the diet clean at home but more lax when out. And the workouts are helping keep that balance from tipping too. Scale staying put! But fitness increasing!
I'm running at about 3 days behind at the moment...and will likely lose a couple more this week. I'll hit the remaining workouts next week to make it feel more complete and work with my schedule!
Had a workout companion during Saturday morning's skipping...see photo.
Other photos:
Tweet