Success...workouts done every day!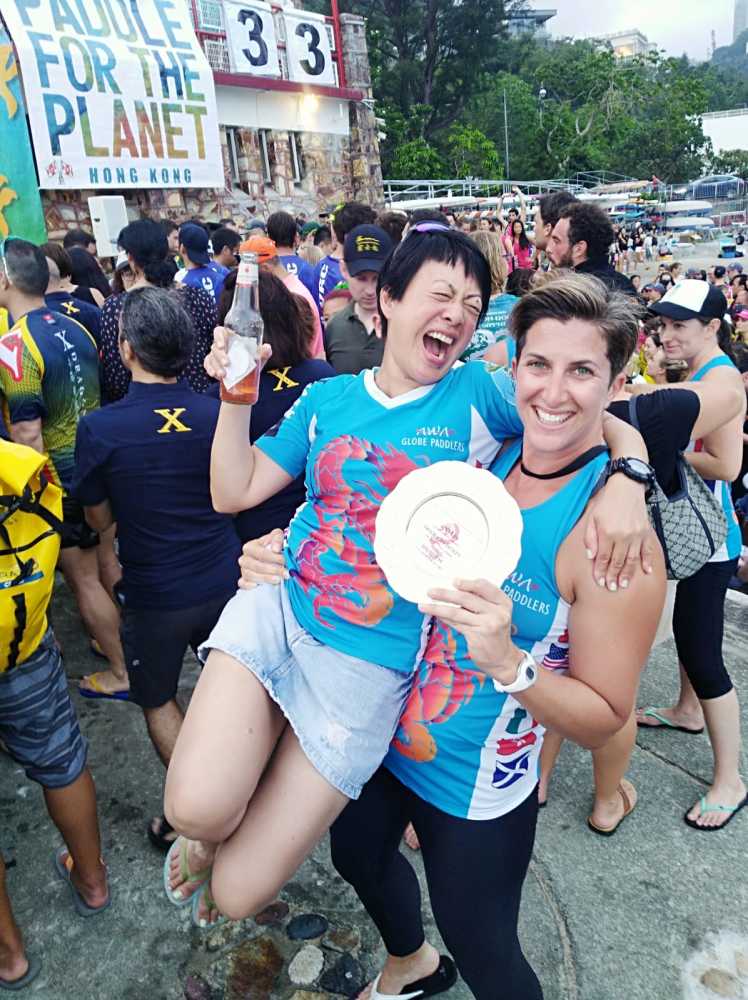 After last weekend's busy schedule I'm still running a day behind. But no chance to catch up this weekend. The success was that I didn't lose another day!
Thursday morning I got in a workout before paddling because after practice I was headed straight to the Macau ferry - after a quick shower of course. Had a fun girls trip to say farewell to a friend who is moving back to the US. The food was not quite on plan but I wasn't too overboard...although I must fully admit that some drinks were consumed...as you can see.
But we also did a 2+ hour hike in the high heat and humidity, I got a full workout done at 6:30am both Friday and Saturday in a gym I had all to myself for most of it. And I'm sure I burned plenty of calories with laughter!
Got back Saturday in time to join the family and some friends at the HK Soccer Sevens for the afternoon - which was fun! And spent Sunday racing in Deep Water Bay. We placed 4th in our heats, which was about where we expected to be, given the tough competition. And then we took the Ladies Silver Plate - a nice piece of hardware for the team shelf in the AWA office! (see photo - me holding plate and coach!)
Definitely not seeing fat cuts - which is totally due to my extra indulgences - which I've planned/accepted for this training round. But feeling strong - 3x18 pushups - no problem!
Spent a lot of extra time stretching and foam rolling today. Yesterday's dragonboat races left me with a very tight/sore right glute/hip/IT band. Don't want to overdo that, so glad I was doing Saturday's band workout today, which didn't include much leg work. Will see how it feels tomorrow before I decide on whether I need to modify the workout.
Other photos: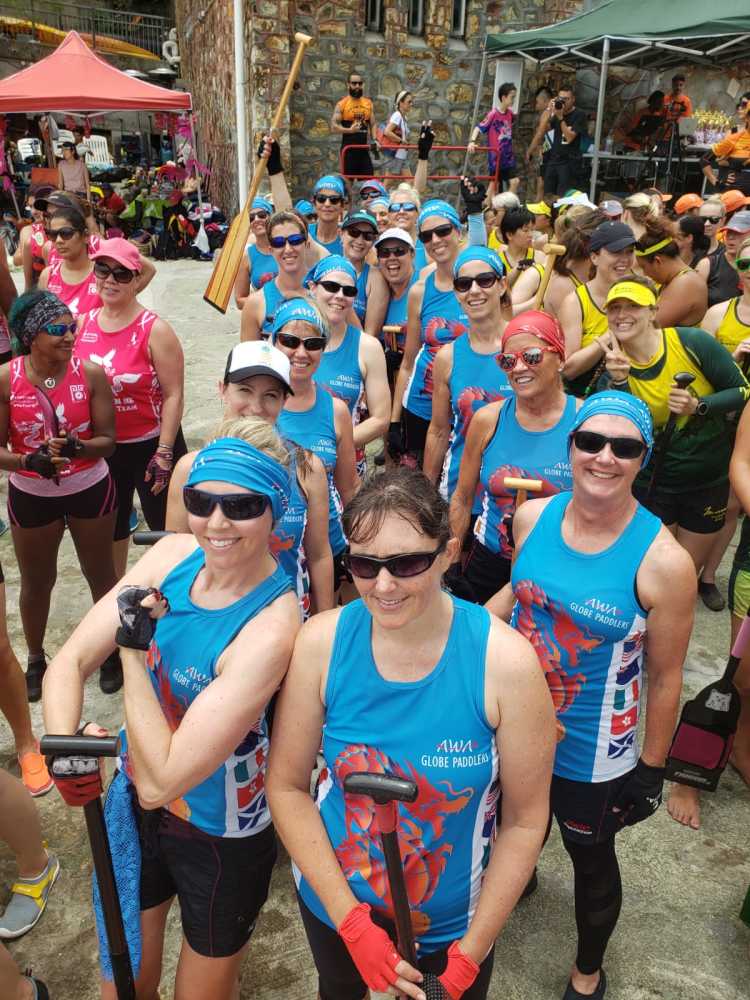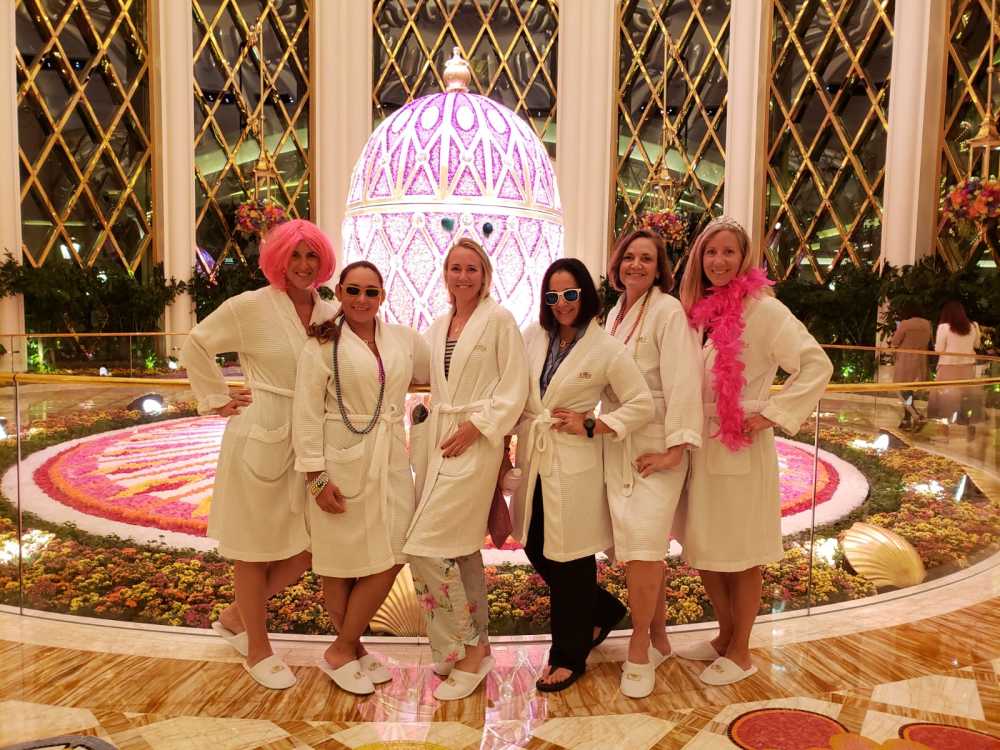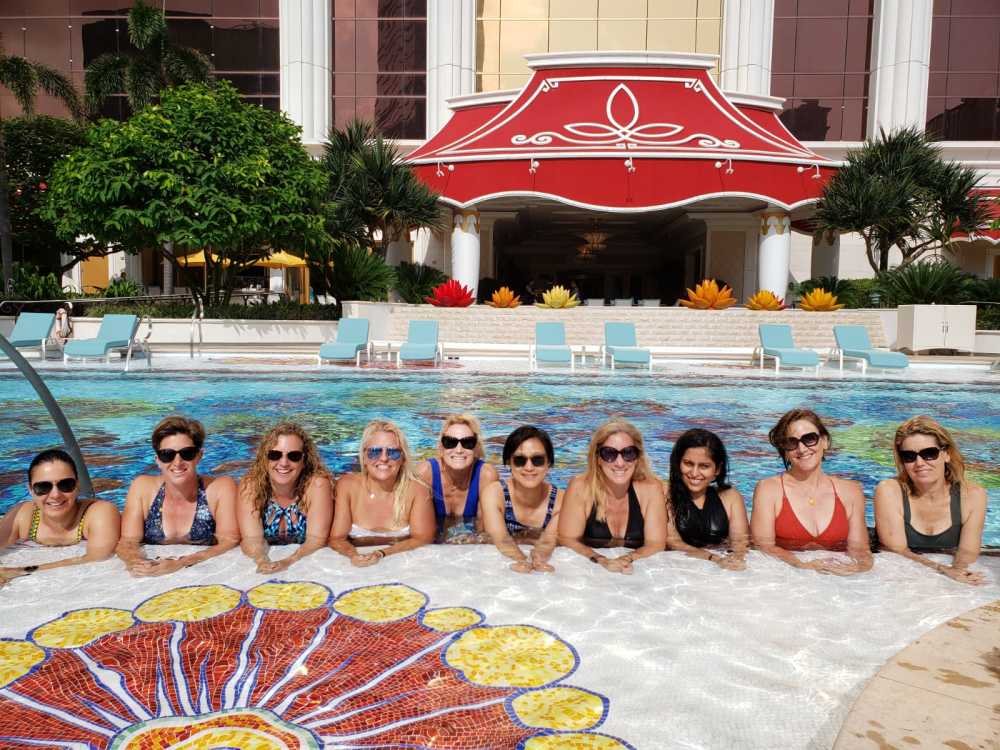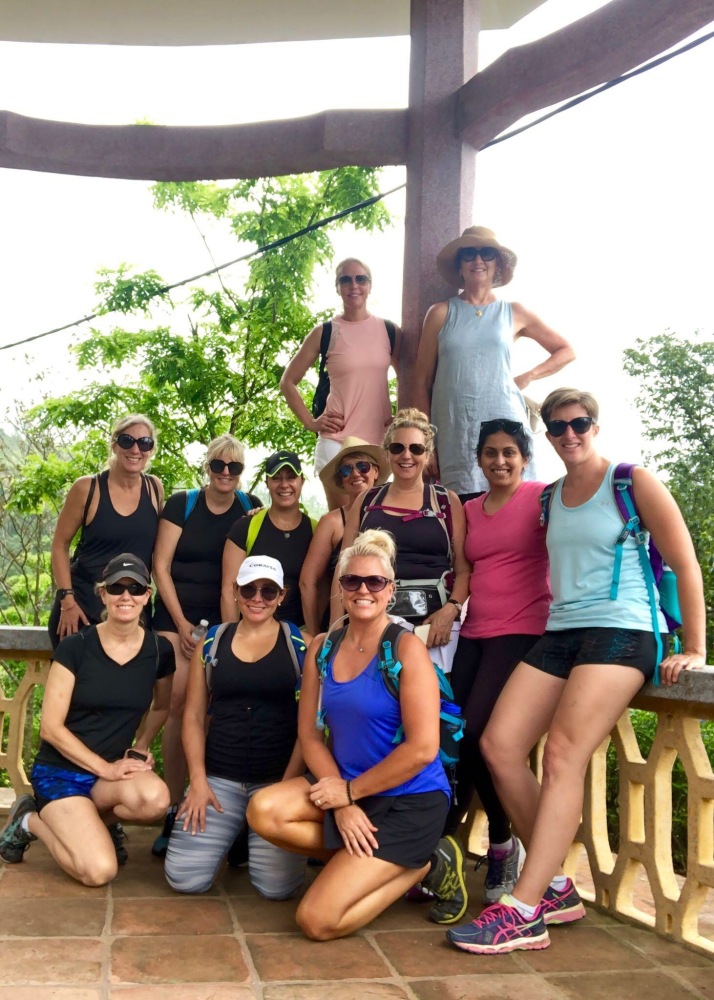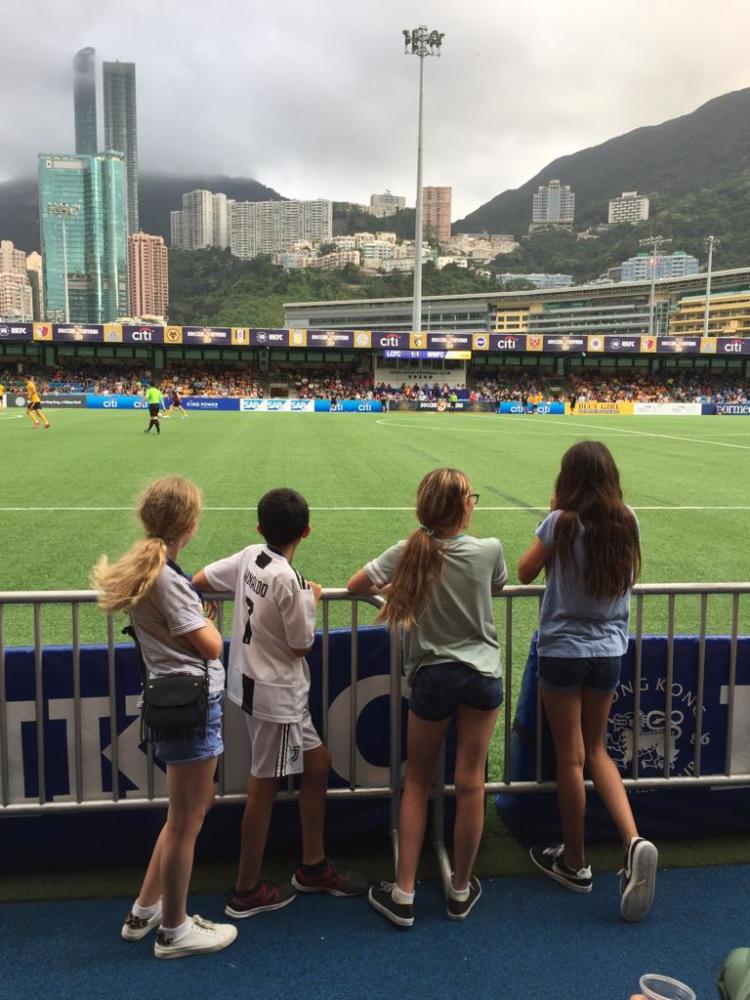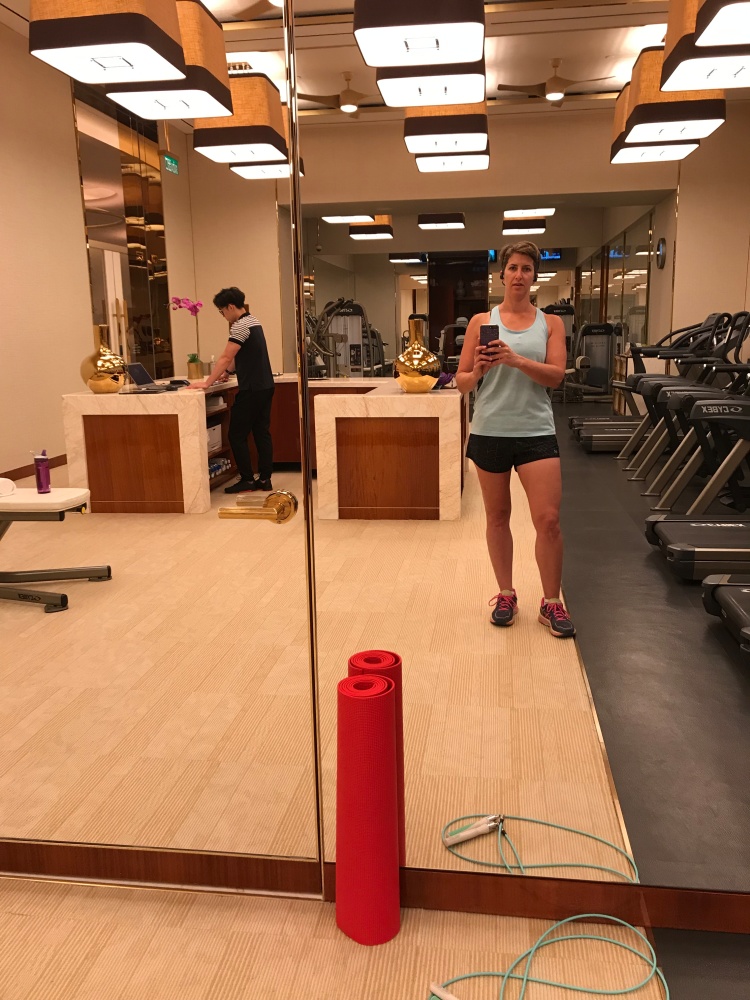 Tweet