Workout Schedule...and too much indulgence
My parents were here for the last 12 days. We've had some good meals...including quite a bit of Chinese. Plus it was my daughter's 11th birthday. I wasn't totally off the rails on the diet but definitely not as clean as I'd like for a 6 week program. Hitting all the snacks. Meals at home are on point. Meals out...not horrendous....
I'm experimenting with the workout schedule this week. Dragonboat practice is Tue/Thu...and it's fairly intense. So I did my Active Recovery workout yesterday before practice. Tomorrow will be my Cardio day, i.e. just paddling. Today I'll do yesterday's workout. And so by Sunday I'm all caught up - just a bit out of the intended order. I'm aware that without real recovery days I may end up a bit too fatigued. Going to try it out this week and next and see if I need to make a change when we get into the even tougher/longer workouts in the 2nd half.
And I have not gotten this week's photo up yet. My shorts that I'm intending to wear for each picture are still in the laundry. Hopefully ready tomorrow for a quick photo! Oops!
Photos:
Dragonboat team warmup - wall sit with gun show!
Chinese private kitchen dinner - complete with a pigeon each (and gloves to tear into it without getting our hands dirty)!
Dim sum lunch with the fam - yes I did eat one of those minions buns filled with egg custard - worth it!
Treats for my daughter's class - 32 Cinnamon Toast Crunch treats made with lots of butter & marshmallows - I had only 1 bite of hers at her insistence that I try it!
Daughter's birthday dinner at Din Tai Fung - we sang happy birthday over a piece of steamed cake (she loves it) but I didn't have any myself. I think I did enough damage with the dumplings!
Other photos: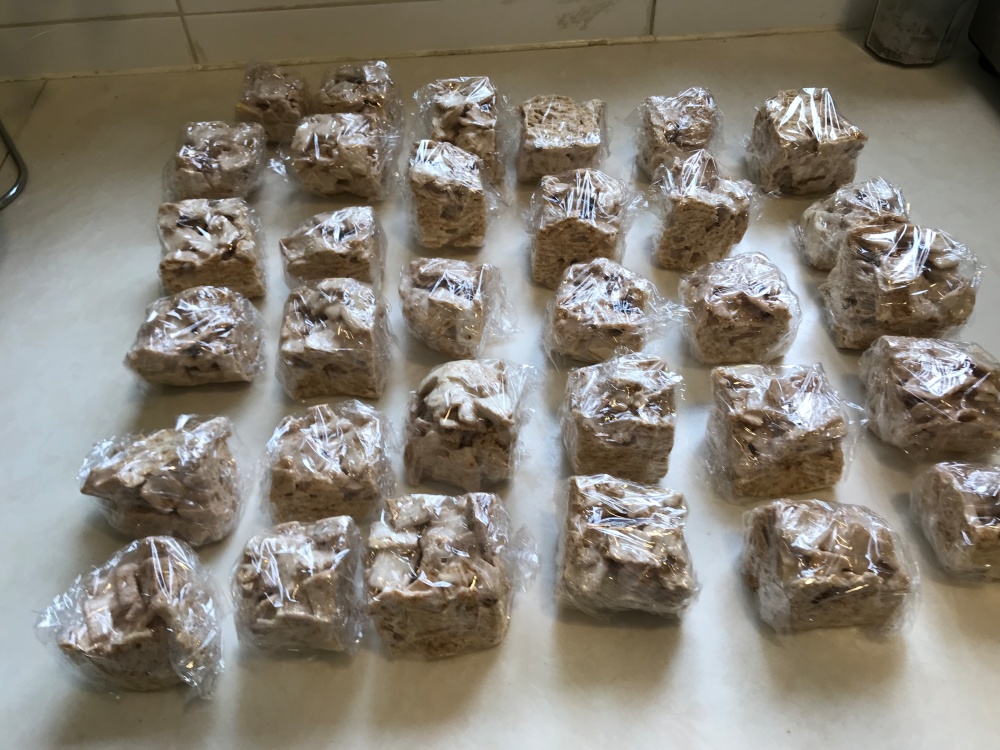 Tweet