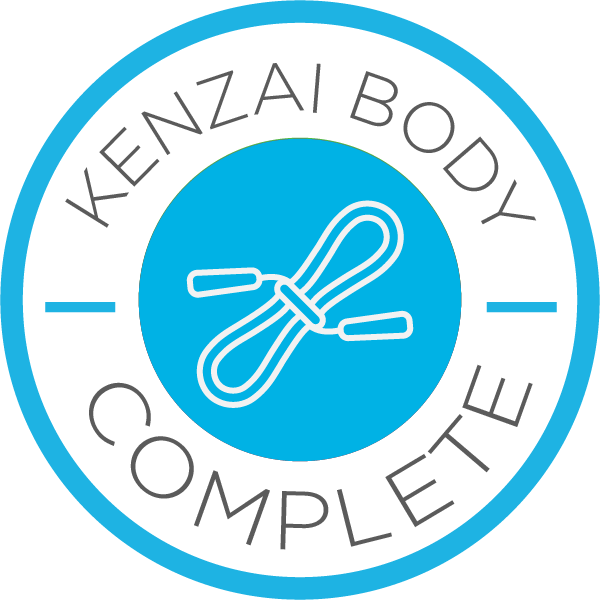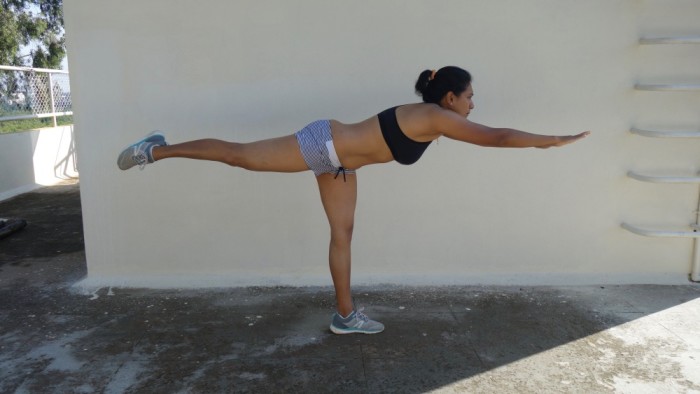 If there's one thing common to a majority of us, it must be the desire to get in shape each time we look in the mirror. Often that desire reflects as new year resolutions, we are often determined to achieve. The more resolute amongst us actually follow up on that dream trying to find the best path to get there. But plodding through the confused muddle of information and data available at one's fingertips these days can be seriously daunting to say the least. As if it isn't bad enough to get mired in circles within circles, you also often hit a wall with contradictory information on the ideal diet to follow to compliment the chosen workout plan. And after sweating it out and struggling to shed the flab, you realise that your body has decided to go into lockdown after a point and the numbers on the weighing scale simply won't budge when you're looking at it desperately for some encouragement! So then, you tighten the screws some more and starve yourself to reach the tipping point. Then if you're lucky you reach your dream weight, the holy grail you've been seeking and feel incredibly proud of yourself, only to return to bingeing a few days later, when your body begs status quo. And before you know it, you're back to square one 😥
In a nutshell, this pretty much sums up my previous experiments in the pursuit of health and fitness. And then, Kenzai happened to me 😊Before I embarked on the 3 month Kenzai Body journey this June, I read a bunch of blogs of Kenzai alumni, who seemed to all wonder about the same thing "Why does Kenzai work when others don't ?" Based on my experience, I think it's down to it's scientific approach. It does not rely on gimmickry or current trends and fads. Instead it works on a tried and tested methodology of combining clean eating with consistent whole-body exercises and puts the onus for your wellbeing in your own hands. The only way any such endeavour can succeed is when you take responsibility for your role in it and show up every single day despite nagging aches and pains and then rely on the experts to show you the way till you're ready to walk the path unassisted. Any doubts start to dissipate when you start to see and feel the tangible results in real time. In merely three months, turning back the clock almost 15+ yrs on your body is nothing short of a miracle. And by the end of the Program when you get to physically experience your own growth and transformation by returning to an earlier phase in the journey, you get a very real sense of just how far you've come in such a short time.
I can see why most people who experience Kenzai become Kenzai-believers and stick with it's approach. It's consistent with everything we've always known as per traditional wisdom, and yet been shy to follow- eat right, 6 small meals, packed with fresh veggies and fruits, have your dairy and poultry if it works for you (or find alternatives), exercise daily and sleep well. How can you possibly go wrong with that?! The big changes for me and my family have been to drop sugar from our diets entirely and to reverse the proportions of carbs to veggies on our plates. That done, we seem all set for whatever's in store.
The Kenzai experience has been very timely and relevant for my family to help hit the reset switch on our relationship with food and rest. The invaluable lessons we imbibed along the way, from learning about the nature of the fat stored by our bodies, the fallacies about BMI or numbers on the weighing scale, genetics and body types, down to how to simply boil an egg the right way, are all things to never forget.
Why Kenzai works is because it is probably the one resource that offers scientific, precise, relevant, concise information necessary for the overall health and wellbeing of a person in a market flooded with misleading approaches. That it works remotely, via online updates, for unrelated people across the globe, without needing to ever enter a gym is a testament to the success formula that Patrick Reynolds and his team of trainers have admirably put it place over the years. That Kenzai grows from strength to strength only through word of mouth, without advertising its wares, is also evidence of it's genuine success.
I'm really glad I discovered Kenzai unexpectedly through a conversation with my brother who had in turn heard about it from his friend Prarthana and her husband, both genuine Kenzai-believers, having been there and done that.
The past three months have felt quite impossible at times, but then that feeling has only lasted for the duration of the actual workouts. It's been a trying time of digging deep to find the strength to carry on without giving up. The mutual support from the blogs within the community, the constant look-ins and pick-me-ups from fellow trainees and trainers have all been fantastic. In retrospect I think it would be a lot harder to do such a Prog individually cut-off from the world than to do it within a group, following each-others progress on a consistent basis. The blogs have been cathartic too, as you can tell from how long some of mine tend to become!
It's also been very useful having the entire family join the ride together, in my case. This way we all know what it takes, we appreciate what we've been through and respect what each of us has achieved. Of course all my time in the kitchen and the prospect of that becoming my new constant is a bit of a bummer 😉 Will need to get a few more hands in the kitchen, methinks- make the cooking a lot more democratic as everyone learns to take responsibility for their own health!
While I appreciate the three rest days after the Prog, I'm starting to miss the exercises already. Looking forward to the maintenance workout plans to keep the momentum going. With my new and improved level of confidence, attaching a few pictures taken by my soon to-be 9 yr old! Feel good about the leaner muscle tone and fat-loss, though the belly is going to still need some work. The black shirt I'm wearing used to be one of my favourites. It's about 13 yrs old. I remember wearing it to my BBC interview, back in 2004. As I gained in girth over the years, I couldn't get the two flaps to meet, in order to button up until recently. But post-Kenzai Body, I can actually wear that shirt again. Yayyy :-)
Also, since it's been quite a season of caterpillar sightings, a few more pictures of some amazing creatures from our garden and the farm, that will transform into gorgeous butterflies, just like the Kenzai team.
Thank you everyone, especially Adelyn and Nate and my fellow-trainees- Marisa, Karen, Dan, Luis, Nicky, and Lasya. Felt like I got to know a few you better than others. Although not everyone is finishing at the same time, I wish you all the very best. It's been lovely being part of team Centarus 😍 Love and luck to all of you. Take care and stay healthy, everyone 🖐
PS: If anyone, not on Kenzai, is feeling inspired to take the plunge, do get in touch! As alumni, I can actually offer a reference code to help you avail a $100 discount 😃
Now, wouldn't that be nice?
---