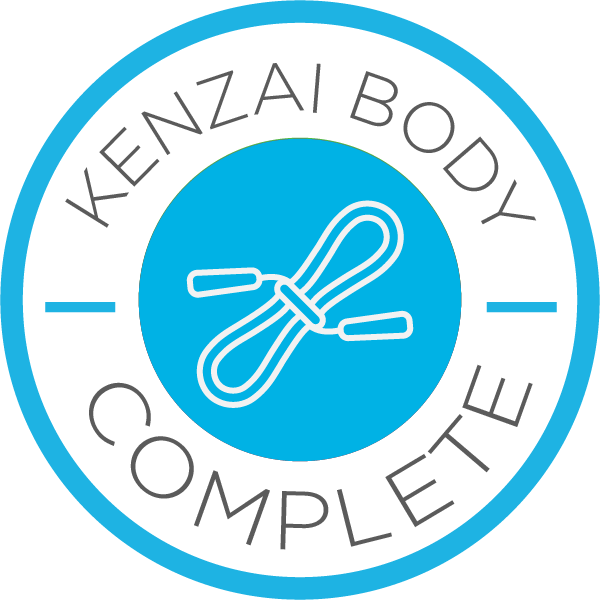 So delighted to write my second graduation post for Kenzai body and so very pleased and happy with the results. Don't get me wrong, different to last time but still beyond happy. I lost more weight last time but definitely did not have the definition I have this time.
So 9kg off, about a dress size smaller and oh so very much fitter. I feel amazing! I have to confess, I finished on Friday as I flew to the uk with my 3 kids on Saturday (ON MY OWN) and exercise and compliant eating was beyond my even greatest will.
Again, the prompting start for me doing kenzai was the need to get fit after having my third baby (last body was after baby #2). Terrible behaviour like chocolate in bed, cookies for breakfast, crisps every night before dinner. All habits I have escaped as well as gaining some brilliant new habits (not the wind inducing egg whites, that's one I am looking forward to easing off), daily exercise! I am going to work really hard to keep up the skipping and exercise at least 3 times a week. However, today and for the next few days until my skipping rope etc arrives, I will be eating some of my fave forbidden on kenzai foods (although I am feeling very guilty about it!!) I am keen to eat my kenzai brekkie tomorrow though!
The community this time around has been great. Special thanks to Patrick and Talya, great support and advice, especially cool to have the kenzai big dog looking after us! Lucy, Miya, Kit, Tumshie and Kathryn such great co-trainers offering invaluable support and advice and Jane, my original inspiration for doing kenzai doing body 2 along side me!
Kenzai you have again shown me the way. I am excited to have a crack at another program (maybe not immediately though 😂)
---