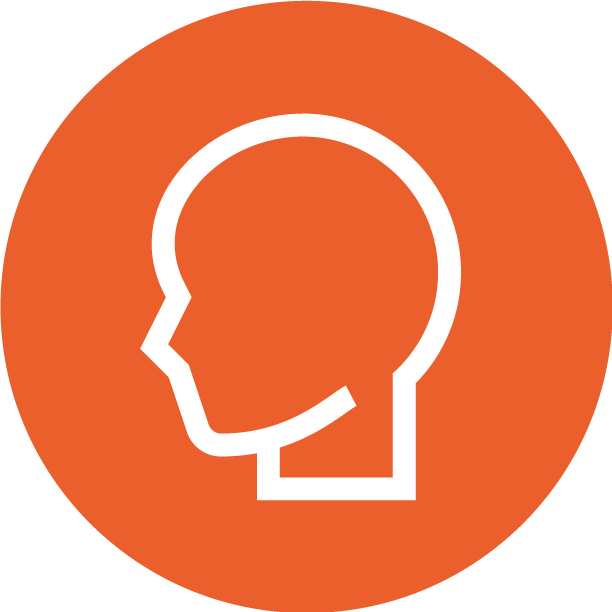 This came from a post to a friend of mine who eats and drinks out 24/7. It may be useful to others so I'm reposting here just in case...
Here are a few tips to get you started in the kitchen:
General Tips:
1. Prepared (peeled, sliced etc) fruits at the market cost a lot more but will save a bunch of time in food prep, and time is a challenge with this program so cut where you can. Plus you can give pre-sliced fruits the smell test - if they don't smell great, they were probably not ripe etc. Buy 2-3 days' worth and put them in those Snap'lock boxes immediately when you get home in portions - those boxes are awesome at keeping stuff fresh so buy a few, see what sizes work best for you, then buy a bunch more of the right ones.
2. I wouldn't do the same with veggies because they dry out so buy those whole. These you'll have to prepare yourself. Watch a good youtube video on knife skills for proper handling and with the regular practice this program requires, you'll get really good within a month. Either Zwilling or Henkels has some good ones that run through different veggies and how to cut them.
3. Invest in a decent knife set and sharpener. If it costs less than $500 for a set of 5 knives its probably not worth it. If you spend more than that, you may well keep them for the rest of your life.
4. Get ready for a big market trip!
At the Market:
First off, go to the spice aisle if you don't have any of the following already, or they're more than one or two years old: Oregano, Thyme, Paprika, Chili Pepper, Cayenne, Cumin, and mixed peppercorns with a grinder on top. Any other spices you want to try will add to variety but these are the basis of many different kinds of food and are all Kenzai compliant.
Vinegars in order of importance: Red wine, balsamic, white wine, apple cider.
Good quality Extra Virgin olive oil for raw use.
Light olive oil for cooking with.
Real breads - sourdough, whole wheat, French / Italian country bread, etc. Slice into portions, box or ziplock, and freeze right when you get home, these will taste perfect defrosted even after weeks of storage.
A few different pastas - I'm partial to spaghettini, penne, bowties, and fusilli. Pasta is quick and easy carbs, and can be mixed with any stir-fry for a complete meal.
Garlic, limes / lemons. For garlic, I get the loose unpeeled ones, you can go pre-peeled but Youtube had videos on easy ways to peel and the flavor is better with fresh-peeled. Peeled do save time tho.
Tons of veggies you like. Get both leafy and solid / root veggies, and get various colors and shades.
Cooking Tips:
Salads
Lettuce is the base so buy a lot (again various colors and shades), even pre-washed will work and save time, but they'll be huge salads without end if you don't add some of these to get the weight up:
Tomatoes, bell peppers, radish, carrots, red or white onion (soak then drain sliced onions in water for a few minutes to take the edge off, improves flavor immensely), raw or lightly steamed veggies of any type you like.
Stir fry:
Easy to just roughly chop a 1-5 heads of garlic to taste, use light olive oil at a mid to mid-high heat (high heat ruins olive oil so if you see smoke its too hot, but veggies should sizzle when you toss them in), then add almost any veggies, particularly leafy ones like cabbage, bok choy, spinach, kale (various colors), but you can also, separately start with the same garlic and oil base and do hearty veggies like broccoli, cauliflower, brussel sprouts etc. I usually start by heating the oil, then add the garlic, brown it a tad, then add in whatever prepared veggies I have, but you could put the garlic and veggies in at the same time if you want, especially if you're going to steam at the end. Stir while frying (that's why they call it "stir fry"!) until a little brown shows up on the edges, taste test to see if they're done, and if not you can toss in a couple tablespoons of water, cover the pan with its top, then turn the heat to mid-low and steam for a few extra minutes to cook them through. Cracked pepper and one or two spices can be sprinkled on top at the end. Lots of weight here and will be easy to meet the portion requirements. These don't taste so good cold tho, so stick to breakfast and dinner for the stir-fry.
Potatoes, especially mashed ones, are an easy way to get the veggie weights in, and keep for 3-5 days in the fridge. Wash, peel if you want, slice into thirds (by weight not inches), put in a pot, cover with one inch of water above the highest potato point, then cook on the stove top on medium heat. By the time it boils (20-25 minutes or so) they are likely done, or very close to done. Stick a sharp knife into the middle of a chunk or two to check. There should be some resistance, but not a lot. If still hard, they're not done yet, your heat is too low, turn it up a notch and try that same heat next time. Once they're done, strain out the water, add some olive oil (less is better in the beginning, you can always add more) and any combination of the spices (rosemary is great for potatoes too) but again, I almost always add cracked pepper and paprika. These are ok hot or cold so you can take these along to work.
Basic Dressings:
A few tablespoons of olive oil for a big salad, plus a few dashes of the various vinegars to your own taste, basically used in proportion to the order I put them in - most red wine, least apple cider. Use in different combinations for variety. This is the base. You can soak a half a clove of garlic in this base for additional flavor, but don't put that in your salad. Add at least one or two of the seasonings listed above each time for different flavors. I use paprika and black pepper always, with some other flavors added in. Cayenne will give you a spicy salad, oregano and thyme will give an Italian flavor, etc. Squeeze in some lime occasionally (especially with chili pepper and cumin for a Mexican flavor). Mix it up! These same rules apply to meat marinades. I like to add a little apple cider vinegar to my Mexican marinades, but otherwise don't usually put vinegar in any meat marinades.
Chicken breasts:
Buy boneless breasts then slice them in half down the middle the long way so you have two almost identical filets, or have the butcher do this - this takes some skill and a really sharp carving knife. Make a couple marinades in separate stainless steel or pyrex (glass) bowls with olive oil and any mixture of the spices above, but some simple suggestions are paprika and pepper (always) plus either thyme and oregano, sage, marjoram, or rosemary (italian), or cumin, chile pepper, oregano and cayenne (mexican) (see a pattern here?). You'll get the hang of it quickly. Let those sit for a while on the counter if an hour or less, or in the fridge.
To cook, grill, fry in light olive oil, or broil, at medium high heat for 6-7 minutes (always pre-heat whether grill, toaster oven, or pan) depending on the thickness. If they came out dry, temp was too high, and if there's any pink in the middle it was too low. Let chicken sit on your plate (while you get everything else together) for 3 minutes after you're done cooking before you eat or slice to allow the juices to reabsorb or it will feel dry. If you're eating the chicken and find there's not enough flavor add more right on top, and add more to the marinade next time. Use these on pasta, in sandwiches, stir fry, etc - anywhere.
I do 8 breasts on Sunday morning, which after filleting turns out to 16 portions. Marinate them overnight, or even up to a few days, cook them all at once, put a few in boxes in the fridge and a bunch wrapped individually in foil in the freezer, and they last all week. If you are going to cook them same day you marinate (i.e. Sunday), you can add minced garlic and a ¼ to ½ lime, and / or vinegar to each bowl to add flavor in a short amount of time, but don't leave lemon or garlic in a marinade for more than an hour for lemon, a few hours for garlic.
If you've never cooked before and follow these instructions you'll be well on your way. You're cooking for yourself here so use the spices you like, even those not included on this list. Cardamom and turmeric are a couple others that go well together and can create more middle-eastern / south asian flavors. Add cumin to make more ME-Med flavors. Don't be afraid of the occasional failure, that's how we learn!
A final note, take it or leave it as you wish. Kenzai requires we keep oils to a minimum, but olive oil has a lot of good stuff in it so stick to that, and try to minimize it to stay within the dietary guidelines. Frankly, I don't really believe in this limitation, but then I've been eating healthy for most of my life so maybe others need to be told. I think you should eat as much high quality fresh extra virgin olive oil as you can handle. Its good for you, it fills you up, and its fats satiate you - with good fats that our body needs. It will improve your skin, finger nails, and hair if you eat a lot. But you're not paying me for any advice and I haven't built a successful program around my diet so what do I know!?
---