It felt like this was a week with much less progress than usual. I started getting a cold on Monday and it continued all the way until Sunday. Enjoying a full blast indulgence on Wednesday night didn't make my cold any better. Workouts were very much affected. I could basically only do 50% of the sets at low intensity. Oh sh*t happens...
Regarding the question about what I'll do after KB is finished, I think I'll pretty much continue the habits of daily work out and sticking to a similar diet. I enjoy working out and the diet isn't that hard for me to follow.
However, the indulgences will come more often but not when I'm having a slight cold!
I'm interested in looking at the iron program next.
---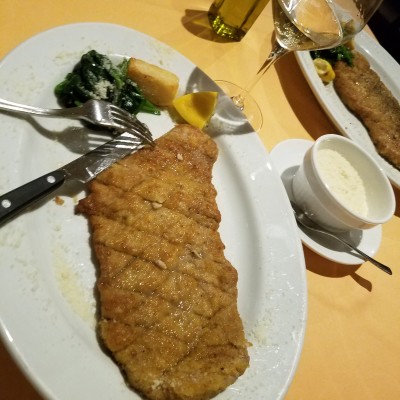 Yep I took full advantage of the final indulgence with a couple of good friends. We went all in for Italian. The whole works; appetizers, pizza, veal Milanese, and dessert. All washed down with 4  delicious Italian whites. I really enjoyed the meal and company. It's really the social aspect of KB diet I missed the most.
Last couple of days have been​ only low intensity training since I finally caught the first cold of the season. Nothing dramatic but still annoying. Headache and a runny nose. I'm still doing my exercises but have to cut down the amount of sets substantially.
---
Did Kb in morning and regular gym weights session during lunch. Both with additional jump rope. Gotta get better at this new thing.
---