All good, looking to challenges soon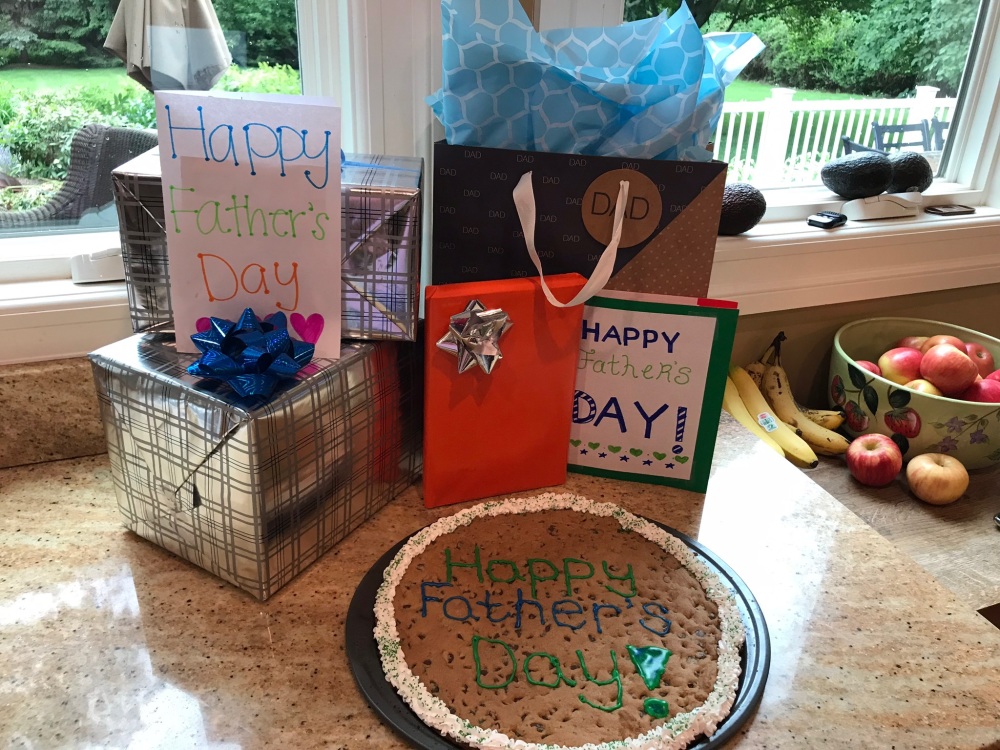 All good. Minor slips on Fahter's day but well worth it, and then a celebratory cocktail at one of my team member's retirement gathering this week, but otherwise totally on point. Feels good. Definitely worried about the motivation subsiding when the workouts get really intense.
Challenge next week will be vacation trip plus business travel. It always interrupts my progress, but I will do my best to limit the misses. It's so very hard to do Kenzai to perfection when business and travel enter the mix.
Picture is the wonderful and thoughtful cheer that my 3 daughters brought me on Father's Day. The home made cookie cake was part of my cheat, and I like this photo because you can see the Kenzai fruit stash and avocados in the background reminding me that I'm on a program!
Tweet